North-South Corridor Economically Viable: Russian President
November, 02, 2017 - 12:31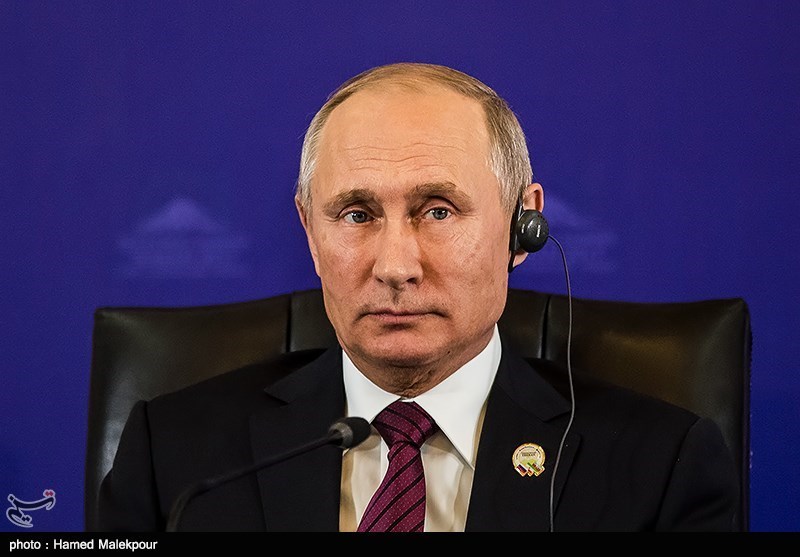 TEHRAN (Tasnim) – Russian President Vladimir Putin said that North-South Corridor is economically viable, adding that Tehran, Moscow and Baku plan to enhance their cooperation on the corridor.
In a joint news conference following the second trilateral summit of Iran, Russia and Azerbaijan in Tehran on Wednesday, Putin said the three countries intend to have good cooperation on the corridor.
He further said that economic issues were at the center of attention during the meeting, although various issues including fighting terrorism and crimes were also discussed.
Bilateral cooperation between Iran and Russia in energy, peaceful nuclear technology, railroad and transportation is developing, the Russian president said, voicing readiness for joining project in Iran.
"Russia bears no limit in developing comprehensive ties with Iran and welcomes the growing trend of cooperation," he stressed.
"The tripartite meeting of presidents of Iran, Russia, and Azerbaijan can play a key role in developing transportation and transit, particularly in the North-South Transit Corridor," said Putin.
"Trade transactions between the two countries witnessed a jumping growth in 2016, and this trend should be maintained and accelerated," he said.
The Russian president also hoped that the Caspian Sea legal regime will soon be finalized and signed by the littoral states.
Cooperation between Iran and Russia on Syria are still continuing, as counter-terrorism operations in the war-torn country are going ahead well, he went on to say.
Iranian President Rouhani, Vladimir Putin and Azerbaijani President Ilham Aliyev held their first key tripartite summit in Azerbaijan's capital, Baku, in August 2016.
In that meeting, they discussed ways of enhancing cooperation in the areas of commerce, energy, communications, transport and transit. They also exchanged views on environmental issues and the fight against terrorism.