Iranians Decry Riots
January, 03, 2018 - 13:36
TEHRAN (Tasnim) – People held demonstrations in many cities across Iran on Wednesday to condemn riots and acts of vandalism that happened during the recent civil protests in the country and voice support for the Islamic Republic.
Demonstrators from all walks of life poured to the streets in many Iranian cities, including several provincial capitals, to vent anger at the rioters that committed acts of vandalism and desecration amid the recent unrest in a number of cities.
Following widespread condemnation of the riots that caused damages to public and private properties and led to the deaths of at least 10 people in Iran, people in Kermanshah, Golestan, Qom, Markazi, Hamedan, Bushehr and a number of other provinces staged rallies on Wednesday morning.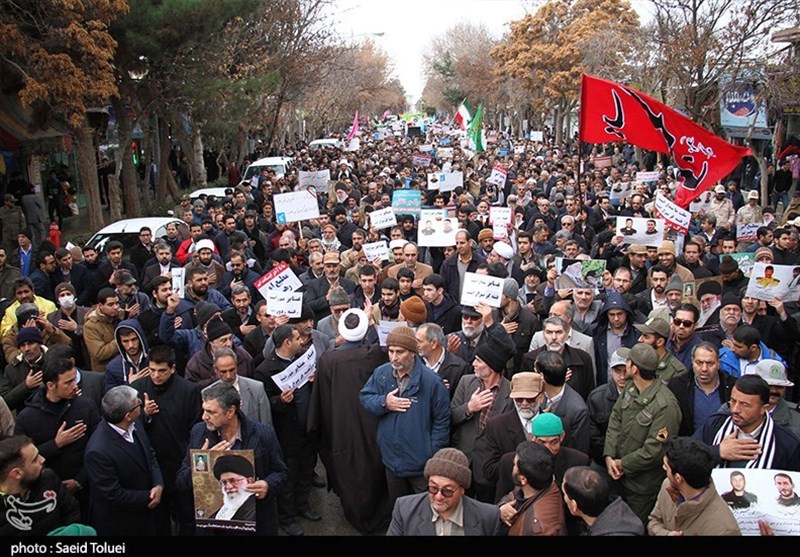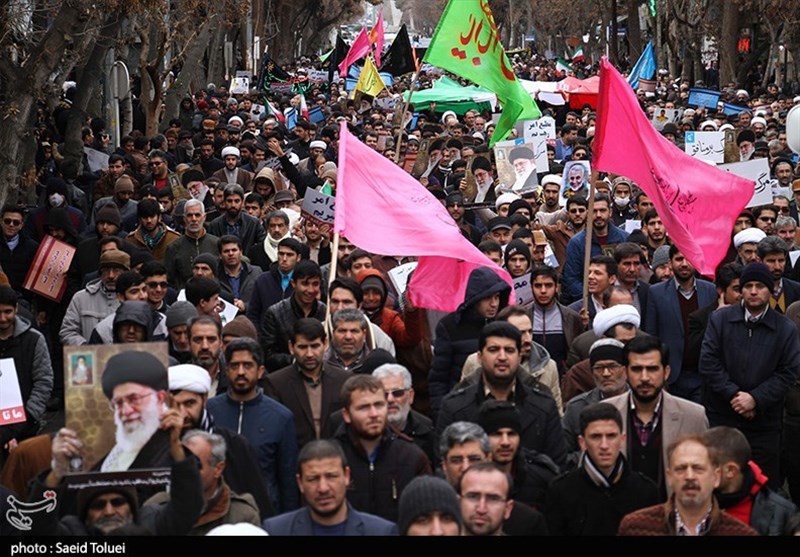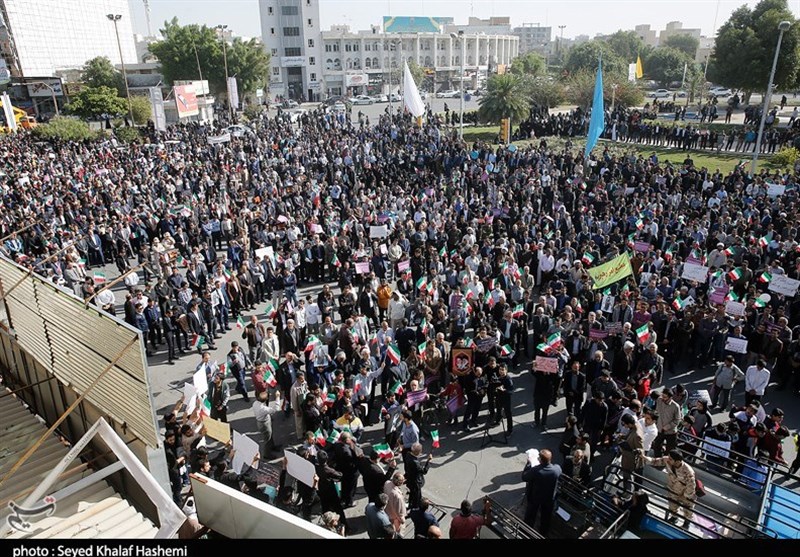 Participants in the rallies slammed rioters as the mercenaries of enemies or deceived individuals that sought to foment sedition by resorting to violence.
The demonstrators also chanted anti-US and anti-Israeli slogans in the rallies, reaffirming commitment to the Islamic Republic and pledging support for the country's security and stability.
Riots broke out is some Iranian cities over the past few days amid peaceful rallies in protest at price hikes and economic woes.
Security forces have arrested a number of leading rioters and mercenaries affiliated with foreign intelligence services, a chief judiciary official in Tehran said.
On Tuesday, Leader of the Islamic Revolution Ayatollah Seyed Ali Khamenei highlighted the role of enemies in the recent events in Iran, saying the adversaries have employed various tools at their disposal, including money, weapon, politics and security organizations, to harm the Islamic Republic.