Family of Man File Legal Claim after Video Show Him Fatally Shot by LA Police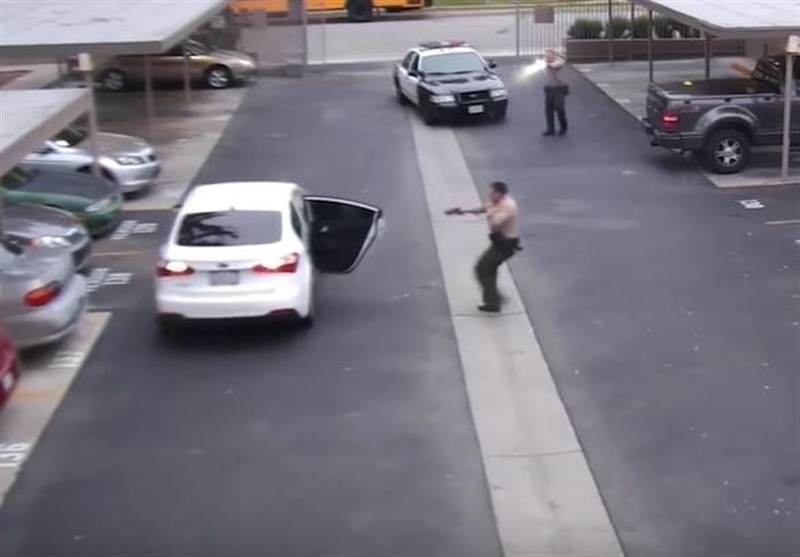 TEHRAN (Tasnim) - The family of Ryan Twyman, 24, filed a complaint against police after newly released video shows father-of-three being killed in the South Los Angeles-area neighborhood of Willowbrook on June 6.
The Los Angeles County Sheriff's Department has now released video of the fatal shooting - which shows one of the rear doors of the reversing white Kia sedan striking a deputy before he and another deputy open fire on the vehicle, NYDailyNews repoted.
In narration over the video, police Commander April Tardy says the car 'was used as a weapon against the sheriff's deputies'.
Deputies had responded after receiving information that Twyman, who was under investigation for gun possession, drove a white Kia and frequented the apartment complex where the shooting occurred, Tardy said.
The family of a man fatally struck by one of more than 30 rounds fired off by Los Angeles County sheriff's deputies pushed back against law enforcement's version of events hours after they released video of the officer-involved shooting.
In a press conference after the video was released, Twyman's family revealed they filed a legal claim against Los Angeles County for damages and demanded those involved be held responsible.
"He was human," his sister, Chiquita Twyman, said, battling back tears."We just want to see justice for Ryan, because this wasn't the first one and definitely won't be the last one."
Police said the incident is still being probed.
"Multiple independent investigations are currently ongoing and a determination regarding the legitimacy of the shooting will be determined when these investigations are concluded," the sheriff's department said.