Trump Weighs Leaving Small Number of Troops in Syria
October, 21, 2019 - 16:09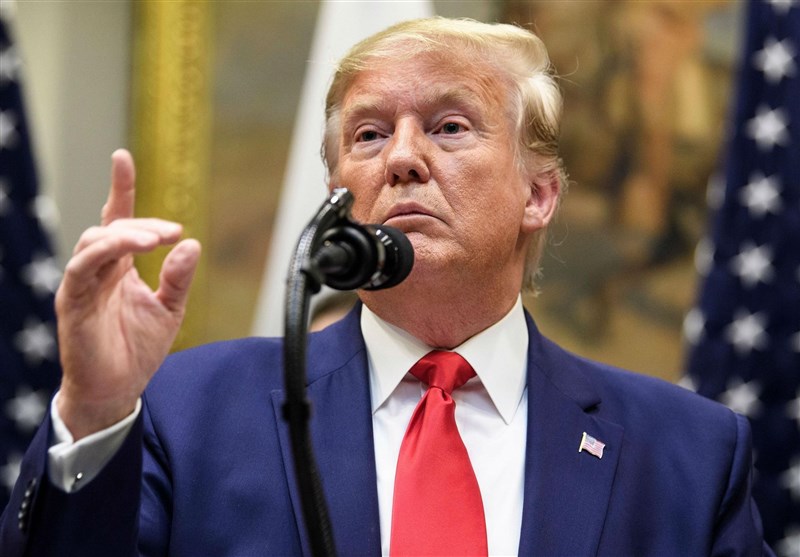 TEHRAN (Tasnim) – US President Donald Trump is leaning in favor of a new Pentagon plan to keep a small contingent of American troops in eastern Syria to block the advance of Syrian and Russian forces into the region's coveted oil fields, a senior administration official said on Sunday.
If Trump approves the proposal to leave a couple of hundred Special Operations forces in eastern Syria, it would mark the second time in 10 months that he has reversed his order to pull out nearly all American troops from the country, the New York Times reported.
Last December, Trump directed 2,000 American troops to leave Syria immediately, only to relent later and approve a more gradual withdrawal.
The decision would also be the potential second major political reversal in a matter of days under pressure from his own party, after he rescinded on Saturday a decision to host next year's Group of 7 summit at his own resort.
Trump has come under withering criticism from former military commanders, Democrats and even some of his staunchest Republican allies for pulling back US troops from Syria's border with Turkey, clearing the way for a Turkish offensive.
A senior administration official said on Sunday that Trump has since last week been considering a plan to leave a couple of hundred troops in northeast Syria, near the border with Iraq. The official said it is a concept Trump favors.
Three other administration and Defense Department officials, all of whom spoke on condition of anonymity to discuss confidential military planning, confirmed over the weekend that the option was being discussed among top American policymakers and commanders.
The senior administration official said it was highly likely that troops would be kept along the Iraqi border area — away from the cease-fire zone that Vice President Mike Pence negotiated with President Recep Tayyip Erdogan of Turkey last week.
A side benefit would be helping the Kurds keep control of oil fields in the east, the official said.
Trump seemed to hint at this outcome in a message on Twitter on Sunday, saying, "We have secured the Oil."
The senior administration official suggested that the president was balancing competing impulses: achieving the ultimate goal of bringing United State forces home from Syria — part of a signature campaign promise to pull American troops from "endless wars" — and ensuring that efforts to contain and diminish Daesh continue. The order also could be heard as at least a partial answer to those who have criticized the president's policy.
The officials indicated that Trump could describe the continued deployment of the small contingent of troops as a thoughtful, reasonable way to help safeguard regional and American security without violating his campaign pledge.
The senior official insisted the US president's approach to the incursion ordered by Erdogan had been mischaracterized, and pushed back against a widely held public narrative that Trump "greenlighted" the attack.
Erdogan called Trump on Oct. 6 for the express purpose of informing him that Turkish forces planned to cross the border, the official said, and Trump made it clear to him that it was not a good idea — and did not endorse the attack. Trump followed up on Oct. 9 with a now-infamous letter to Erdogan.
The senior administration official said that the American troops were withdrawn from the border area because Turkish forces were coming across into Syria, and that they were sitting in harm's way, a rationale that Defense Secretary Mark T. Esper and Gen. Mark A. Milley, the chairman of the Joint Chiefs of Staff, also have expressed in recent days.
Spokeswomen for Esper and General Milley declined on Sunday to comment on any options under discussion.