Protesters in Southern Lebanon Set Israeli, US Flags on Fire (+Video)
TEHRAN (Tasnim) – Lebanese protesters were filmed burning Israeli flags in the densely populated cities of Tyre and Nabatieh.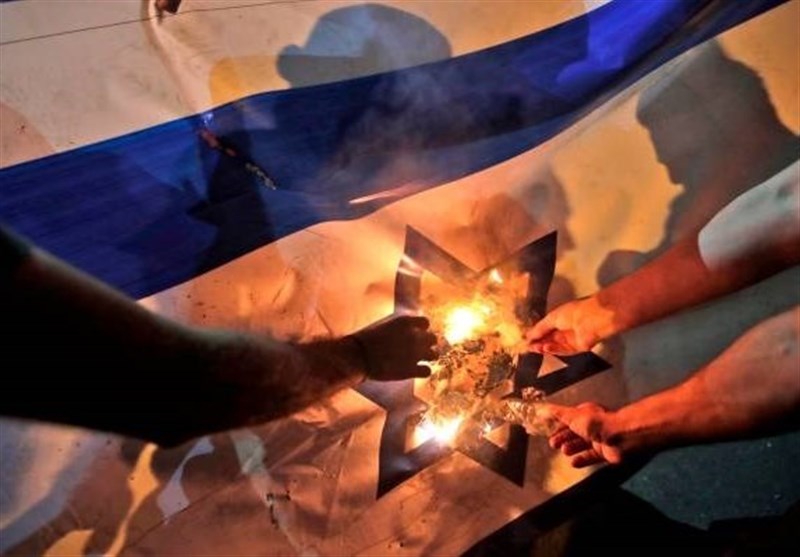 In Nabatieh, the protesters burnt both the US and Israeli flags to protest the sanctions imposed on the country's banks.
Lebanese protesters continued their anti-government demonstrations on Monday, despite the promise of reforms by Prime Minister Sa'ad Hariri.