US Troops Withdrawing from Syria 'Cannot Stay in Iraq', Says Baghdad
October, 22, 2019 - 16:11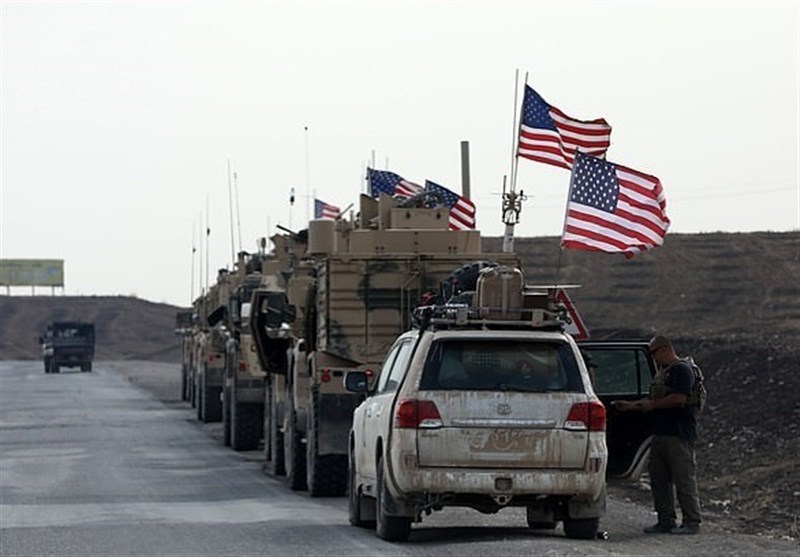 TEHRAN (Tasnim) – The Iraqi military said US forces that have crossed into Iraq as part of a pullout from Syria do not have permission to stay on Iraqi soil and can only be there if they are later being transported out of the country.
The Iraqi military's statement on Tuesday appears to contradict US Defense Secretary Mark Esper, who has said that under the current plan, all US troops leaving Syria will go to western Iraq and continue to conduct operations against Daesh (ISIL or ISIS).
Esper said he had spoken to his Iraqi counterpart about shifting more than 700 troops into Iraq and 'help defend' the country but those plans now appear to be in disarray.
Today Turkish leader Recep Tayyip Erdogan said that the Turkish invasion of Syria would resume with 'greater determination' if Kurdish fighters have not left northern Syria when a ceasefire expires today.
US President Donald Trump has promised to bring troops home from "endless wars" in the Middle East but has been condemned for abandoning the Kurds.
Meanwhile Syrian government forces are supporting Kurdish forces to contain the Turkish invasion.
President Bashar al-Assad said defeating terrorists in Idlib is the key to ending Syria's eight-year war on terror on his first visit to the region since 2011.
"The battle of Idlib is the basis for resolving chaos and terrorism in all other areas of Syria," he said.
Dozens of US armored vehicles have already crossed into Iraqi Kurdistan from Syria with American soldiers aboard.
Trump abruptly announced the withdrawal of US troops from northeastern Syria earlier this month.
The withdrawal effectively granted Turkey a green light to carry out a long-planned invasion of northern Syria targeting US-allied Kurdish forces in the region.
US forces have withdrawn from several bases in Syria, including from the key town of Manbij and another close to Kobane close to the Turkish border.
The United States currently has 5,200 troops posted in Iraq and its presence at several bases across Iraq is already controversial, with numerous Iraqi political groups demanding their expulsion.