French FM's Comments on JCPOA 'Irresponsible, Unconstructive': Iran
November, 28, 2019 - 15:39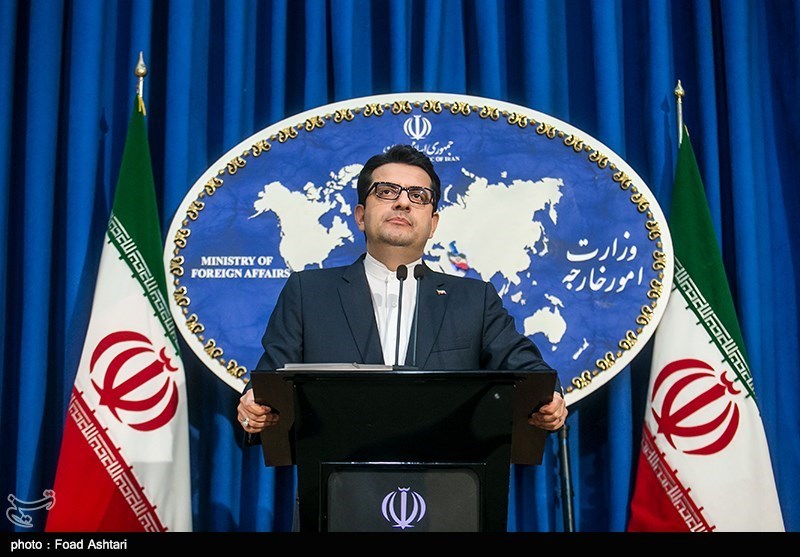 TEHRAN (Tasnim) – Iranian Foreign Ministry Spokesman Seyed Abbas Mousavi deplored as "irresponsible and unconstructive" French Foreign Minister Jean-Yves Le Drian's recent remarks on the 2015 nuclear deal, known as the Joint Comprehensive Plan of Action (JCPOA).
In a statement on Thursday, Mousavi decried Le Drian's comments that Paris was seriously considering triggering a mechanism within the JCPOA that could lead to UN sanctions.
"These statements are irresponsible and unconstructive and severely undermine the effectiveness of political initiatives to (ensure) full implementation of the JCPOA by all parties…," he said.
Iran's scaling back of its nuclear commitments was the implementation of its legal right mentioned in Article 36 of the JCPOA, the spokesman went on to say.
Le Drian told a parliamentary hearing on Wednesday that "every two months, there is another dent (in the deal by Iran) to the point where today we ask ourselves, and I'm saying this very clearly, about the implementation of the dispute resolution mechanism that exists in the deal."
Earlier this month, Iran took the 4th step in reducing its commitments under the JCPOA in reaction to the continued failure of the European parties to meet their obligations to the agreement.
In May 2018, US President Donald Trump pulled his country out of the JCPOA.
Iran and the remaining parties launched talks to save the JCPOA after the US withdrawal, but the three EU parties to the deal (France, Britain, and Germany) have failed to ensure Iran's economic interests.
The EU's inaction forced Tehran to stop honoring certain commitments to the nuclear deal, including a rise in the stockpile of enriched uranium.
Iran maintains that the new measures are not designed to harm the JCPOA but to save the accord by creating a balance in the commitments.