Austrian FM Due in Iran to Discuss JCPOA: Report
February, 19, 2020 - 17:02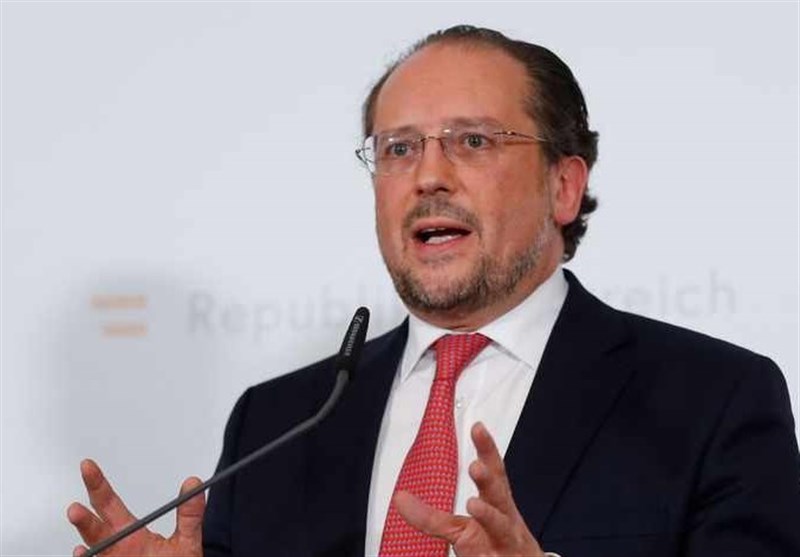 TEHRAN (Tasnim) – Austrian Foreign Minister Alexander Schallenberg plans to travel to Iran on Saturday to hold talks with senior officials of the Islamic Republic on the latest efforts to save the 2015 nuclear deal, known as the Joint Comprehensive Plan of Action (JCPOA), local reports said.  
Schallenberg will arrive in the Iranian capital of Tehran on Saturday and hold talks with President Hassan Rouhani and Foreign Minister Mohammad Javad Zarif, according to Austria's German-language daily newspaper Die Presse.
The trip is in connection with the European Union's efforts to mediate the nuclear dispute between Iran and the US, according to the report.
In remarks last month, Schallenberg had said, "When the belligerents aren't willing to approach the negotiating table, we can bring the negotiating table to them."
In May 2018, US President Donald Trump pulled his country out of the nuclear deal.
Iran and the remaining parties launched talks to save the JCPOA after the US withdrawal, but the three EU parties to the deal – France, Britain and Germany – have failed to ensure Iran's economic interests.
The EU's inaction forced Tehran to stop honoring certain commitments to the nuclear deal.
Iran maintains that the new measures are not designed to harm the JCPOA but to save the accord by creating a balance in the commitments.