Israeli Bulldozer Dragging, Desecrating Dead Body of Palestinian Man (+Video)
TEHRAN (Tasnim) – A video went viral today showing a bulldozer carrying the dead body of a Palestinian man along by his clothes after he was shot by the Israeli army in southern Gaza.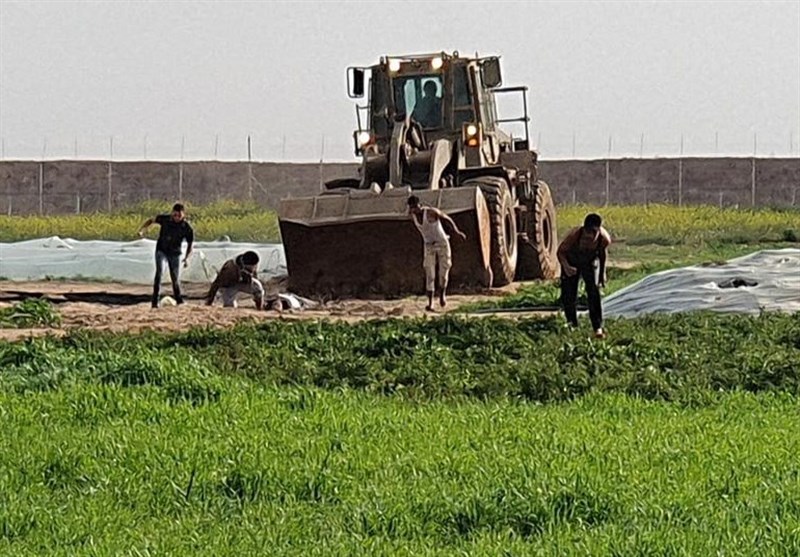 Israeli forces shot dead one Palestinian near the Gaza border on Sunday, then extracted his body with a bulldozer in a video that has sparked outrage, Middle East Eye reported.
Footage widely shared and condemned by Palestinians and others on social media showed an Israeli army bulldozer, escorted by a Merkava battle tank, confronting young men who tried to evacuate the wounded. The bulldozer is then seen carrying a dead man's body along by his clothes.
The Palestinian health ministry in Gaza confirmed that two men were transferred to the European hospital in Khan Yunis. One of them had been shot in his legs, it said.
Fawzi Barhoum, the spokesman for the Hamas resistance movement, said the man who was killed was unarmed.
"Desecrating the dead body of a young unarmed man on the borders of the Gaza Strip in front of the cameras of the whole world is a heinous crime that adds to the occupation's list of crimes against our Palestinian people," he said in a statement.