Iraqis Decry Saudi Daily's Offensive Cartoon of Senior Cleric (+Video)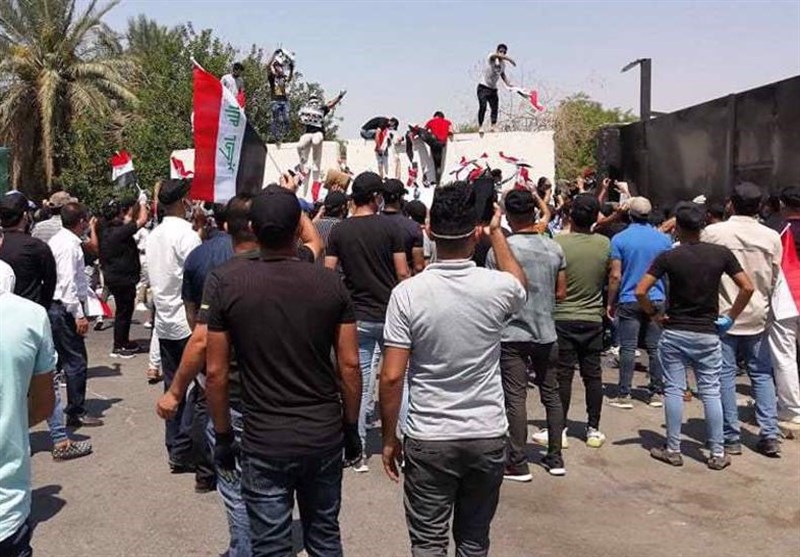 TEHRAN (Tasnim) – Iraqi protesters staged a massive demonstration in Baghdad to condemn Saudi daily Asharq al-Awsat newspaper over an offensive cartoon depicting country's prominent Shiite cleric Grand Ayatollah Ali al-Sistani.
The demonstrators converged outside the gates of the heavily-fortified Green Zone, which is home to several embassies and government offices including the parliament and the prime minister's office, on Sunday, seeking to break into the Saudi embassy, Arabic-language al-Ahad television network reported.
The participants demanded that the Iraqi government adopt a clear stance on the insult to the prominent religious figure.
Ahad said security forces used tear gas to disperse the protesters who were trying to enter the area.
The report said there were injuries among the demonstrators after the Green Zone Protection Forces assaulted them.
The Iraqi Radio and Television Union also called on Prime Minister Mustafa al-Kadhimi and Speaker of the National Assembly Mohamed al-Halbousi to take up a formal position against the insulting cartoon.