Mustafa Prize Laureate Stresses Nations' Self-Reliance amid COVID-19 Crisis
September, 19, 2020 - 15:38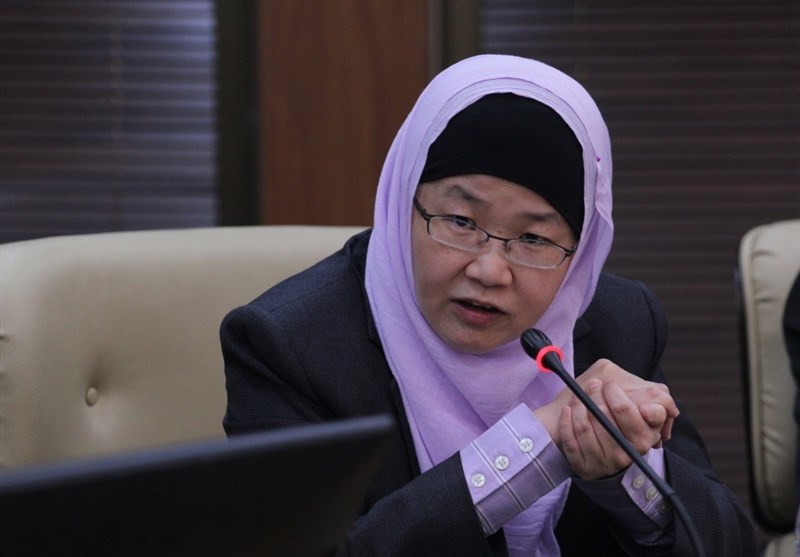 TEHRAN (Tasnim) – Jackie Y. Ying, Executive Director of A*STAR Institute of Bioengineering and Nanotechnology, Singapore, and a 2015 Mustafa(PBUH) Prize laureate, during a video interview with Tasnim talked about the challenges faced by different countries following the COVID-19 outbreak.
Ying stated that this virus "has affected the supply chain of various items varying from diagnostic assays to Personal Protective Equipment (PPE)."
Pointing up the importance of different countries helping each other during the current pandemic, she said since some countries are unable to manage the crisis by themselves, substantial damage can be done to the supply chain globally.
"So I think it's really important that people learn to be more self-reliant and self-sufficient, but at the same time also continue to reinforce the friendship between countries," she continued.
Ying stressed the crucial role of sharing knowledge during this global crisis, stating that a lot of organizations have encouraged people to make the data and resources freely available.
"It is a very good sign, because I think what is most important is not where you publish your paper, but whether it becomes accessible—especially if it's a new discovery, a new technology, or techniques that have worked well and people can use them. I think this is how you can get the most impact," she added.
Expressing hope for brighter days ahead, she said "Insha'Allah (God willing) we will all be able to fight the battle with COVID-19 as soon as possible."
"It is very important that all of us, the Muslim brothers and sisters, get together and share knowledge about how we can better tackle this pandemic together," she continued.
Regarding the significance of knowledge exchange during the coronavirus crisis, she referred to the MSTF's 7th STEP as a "timely, well-organized, and enlightening" event which provided a platform for scientists to communicate "the latest technologies associated with diagnostics, treatments, vaccines, etc., and how they have been applied to manage the healthcare crisis in different countries."
"I really applaud this effort, and I'm really delighted I could participate in this event," she added.
"What is clear to me is that COVID-19 is not just a crisis, but it's also an opportunity to take a different perspective on how we do our research," she concluded.