Leader to Deliver Speech on Beginning of Sacred Defense Week
September, 20, 2020 - 16:38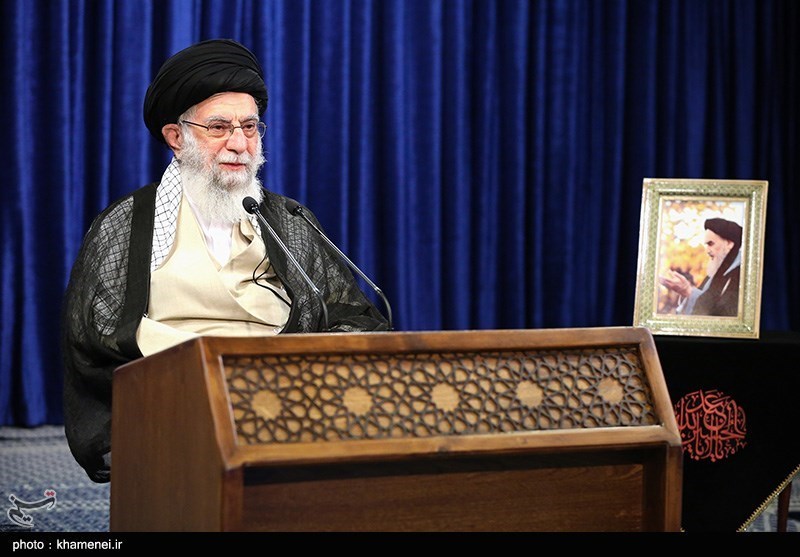 TEHRAN (Tasnim) – Leader of the Islamic Revolution Ayatollah Seyed Ali Khamenei is to deliver a speech on the occasion of beginning of the Sacred Defense Week Monday.
The Leader will address a ceremony marking the occasion via videoconference.
Ayatollah Khamenei's speech will be aired live on local and international radio and television channels.
In Iran, the 1980-1988 Iran-Iraq war is known as the Sacred Defense, and the Sacred Defense Week is held on the anniversary of the beginning of the war.
Every year, in late September, the Iranian Armed Forces attend parades to honor the Sacred Defense Week in remembrance of the martyrs in the eight-year Iraqi-imposed war.