Any Violation of Iran Borders to Draw Tough Response: Military
October, 23, 2020 - 15:43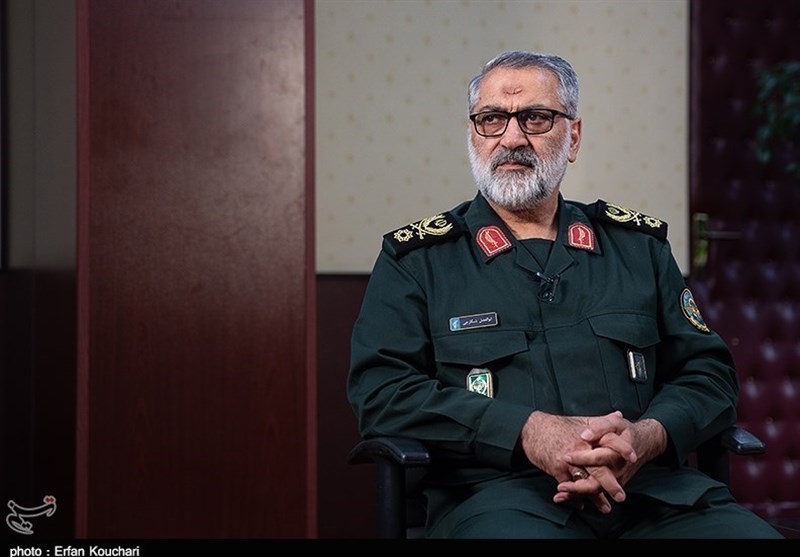 TEHRAN (Tasnim) – A senior spokesman for the General Staff of the Iranian Armed Forces urged the warring sides in the Nagorno-Karabakh conflict to avoid further confrontations, warning against the endangering of Iran's border security.
In the exchange of fire between the two sides, a number of artillery shells and rockets have hit the Islamic Republic's territory, Brigadier General Abolfazl Shekarchi said on Friday.
Stressing that the Iranian military will take the necessary measures to reinforce its borderlines, the general warned the warring sides that security along the country's borders is a redline for the Islamic Republic.
"Iran will give a tough response to any form of threat and violation," he warned.
The senior spokesman further urged Azeri and Armenian officials to try to resolve their dispute over the Nagorno-Karabakh region peacefully and through dialogue.
Nagorno-Karabakh is internationally recognized as part of Azerbaijan but is populated by Armenians and sought after by the Armenian secessionists.
On September 27, the separatists sparked a firefight by targeting Azeri forces.
Around 1,000 have reportedly died from the two sides during the violence. The flare-up has proven the deadliest to erupt between the two sides since 1992 when Armenians invaded the region with Yerevan's backing and forced Azeris into a retreat.