Iran's Top General Vows Harsh Revenge after Assassination of Nuclear Scientist
November, 27, 2020 - 21:55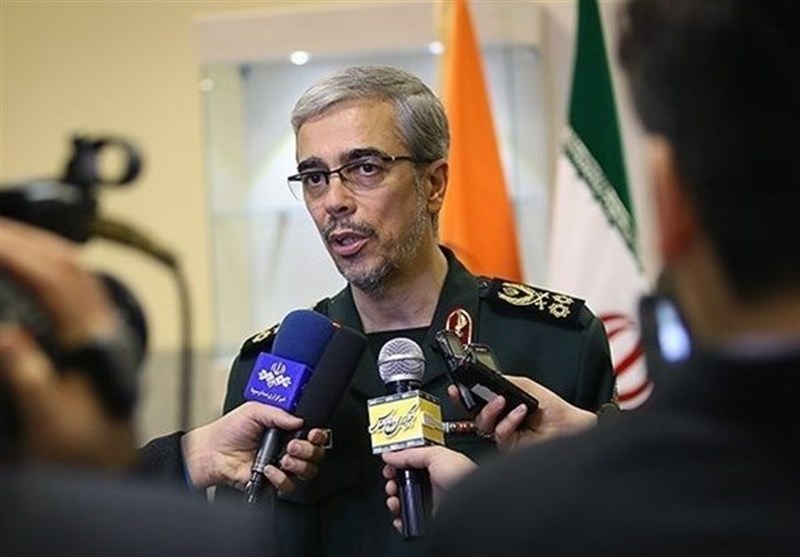 TEHRAN (Tasnim) - Chief of Staff of the Iranian Armed Forces Major General Mohammad Hossein Baqeri said the country will show harsh response to those responsible for the assassination of Mohsen Fakhrizadeh, a senior Iranian scientist.
General Baqeri blamed the "savage" attack on "terrorists tied to global arrogance and the evil Zionist regime".
Harsh revenge awaits the terror groups as well as all those who had a hand in the terror attack, he added.
He meantime underlined that the path opened by the likes of Martyr Mohsen Fakhrizadeh will never end.
The commander assured the Iranian nation that the perpetrators of the terror attack will be pursued and brought to justice.
In a similar reaction, Brigadier General Hossein Dehqan, the military advisor to Leader of the Islamic Revolution Ayatollah Seyed Ali Khamenei, vowed a crushing response to perpetrators, Press TV reported.
"We will come down hard on those who killed Martry Mohsen Fakhrizadeh like thunder and make them regret their deed," he said.
Fakhrizadeh was reportedly the only Iranian scientist that Israeli Prime Minister Benjamin Netanyahu had cited in a program. The Zionist regime's media say several assassination attempts to kill him had failed in the past years.