Iran's Parliament Rejects Budget Bill
February, 02, 2021 - 13:01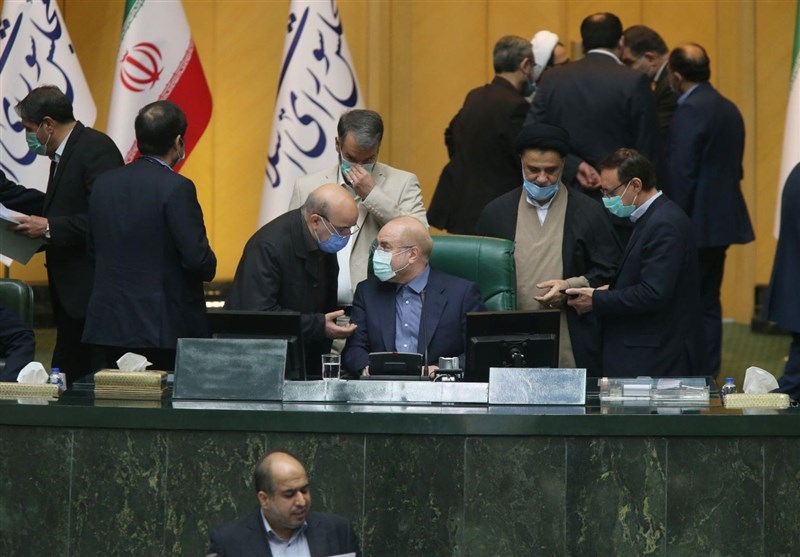 TEHRAN (Tasnim) – Iranian lawmakers on Tuesday rejected the administration's proposed budget bill for the next fiscal year, as President Hassan Rouhani has warned of "serious harms" to economy with changes to the basics of the budget.
In a parliamentary session on Tuesday, the Iranian lawmakers dismissed the generalities of the proposed budget bill with 148 votes against, 99 in favor and 12 abstentions.
The voting took place after 10 lawmakers spoke for and against the bill and Head of the Plan and Budget Organization Mohammad Baqer Nobakht took the podium to defend it.
In remarks at a session of the Administration's Economic Coordination Headquarters earlier in the morning, Rouhani criticized the Parliament's objections to the proposed bill, saying his cabinet has formulated the next year's national budget in order to handle the economy under the economic war conditions and to manage the development process.
"The administration believes that a change in the structure and pillars of the budget bill for 1400 (2021-2022) could deal serious blows to the livelihood of people and the course of development and management of the country's economy," he said.
Speaker of the Parliament Mohammad Baqer Qalibaf has described petrodollars as an unreliable source of income, calling for a budget reform plan with new sources of revenues.
Leader of the Islamic Revolution Ayatollah Seyed Ali Khamenei has repeatedly called for formulation of plans to cut dependence on oil revenues and govern the country on the basis of domestic capabilities instead of natural resources.