Ayatollah Khamenei Visits Home of Christian Martyrs in Christmastime
December, 27, 2015 - 10:12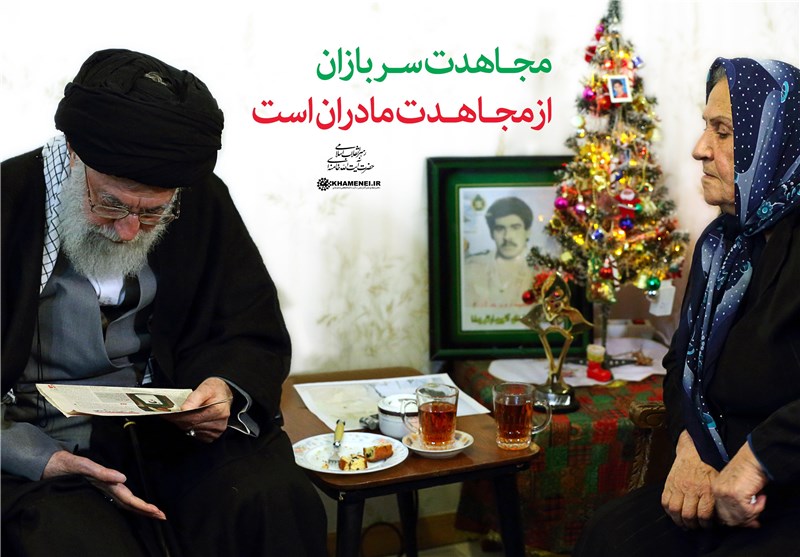 TEHRAN (Tasnim) – Supreme Leader of the Islamic Revolution Ayatollah Seyed Ali Khamenei went to the houses of a number of Iranian Christian martyrs and met their families at a time when Christians are celebrating Christmas across Iran.
A Christmas tree beside the picture of a young man are seen at a photo released on Saturday, depicting Imam Khamenei talking to the mother of the Christian martyr.
"Soldiers' endeavor roots in mothers' endeavor," was one of the sentences the Leader has told the old mother, whose son was martyred during the Iraqi imposed war on Iran in the 1980s.
Ayatollah Khamenei's visit to the house of Armenian Christian citizens is not something new.
The Leader has repeatedly highlighted Islam's pacific attitude towards others, saying Islam has ordered Muslims to treat the followers of other religions with "fairness and justice."
Religious minorities, including Christians, Jews and Zoroastrians have representatives in the Iranian parliament.