FM Hails Iranian Expatriates' Role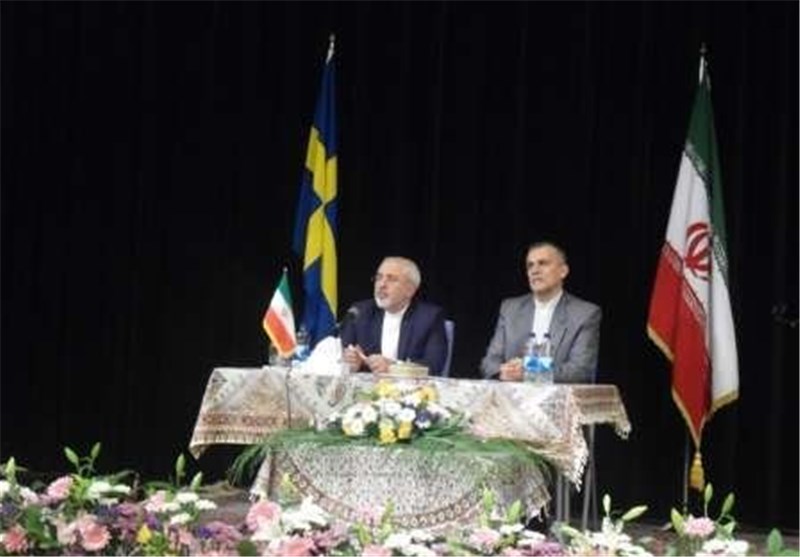 TEHRAN (Tasnim) – Iranian Foreign Minister Mohammad Javad Zarif highlighted the significant role that the country's nationals residing in the foreign countries play in promoting the Iranian and Islamic values.
Speaking at a gathering of Iranians living in Sweden, in Stockholm on Wednesday, Zarif described the Iranian expatriates as the country's "best ambassadors" all around the world.
Iran owes a great deal to its nationals in foreign countries for "preserving the Iranian identity", he added.
"Dialogue of civilizations has always taken place via people that could build an understating bridge between two cultures by believing in their own culture and getting to know a new one," Zarif added.
Travelling with a big delegation of Iranian businessmen, Foreign Minister Zarif travelled to Sweden as part of a European tour, which took him earlier to Poland and Finland.
The trip comes against a backdrop of international enthusiasm for enhanced ties with Iran after Tehran and the Group 5+1 (Russia, China, the US, Britain, France and Germany) on July 14, 2015 reached the agreement on Iran's peaceful nuclear program and started implementing it on January 16.