No Shortage of Top UNESCO World Heritage Sites in Iran
September, 24, 2016 - 17:54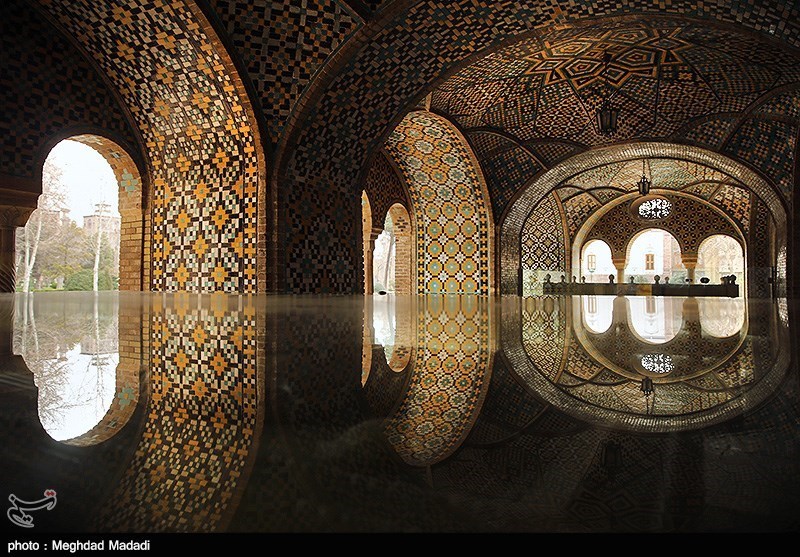 TEHRAN (Tasnim) – Iran has seen an increase in the number of annual visitors over the past few years, and the recent lifting of anti-Tehran sanctions is sure to attract even more.
Home to one of the oldest civilizations in the world, Iran has no shortage of sites to see.
When it comes to UNESCO World Heritage Sites, it boasts an impressive 19 registered cultural sites. Palaces, bazaars, places of worship, and ancient water systems. Let's explore some of the top UNESCO World Heritage Sites in Iran.
Golestan Palace
Golestan Palace was more recently included with UNESCO in 2013. Located footsteps from Tehran's Grand Bazaar, this lavish palace became the Qajar dynasty's seat of government. The architecture exemplifies this dynasty's fusion of early Persian design and Western influences. Magnificent pools, green spaces, and mosaic façades are located throughout this complex, and building interiors vary from bright grand halls hanging with ornate chandeliers to dim cozy nooks of mirrored walls and stained glass. The masterpieces of painter Kamal ol-Molk are also housed throughout the buildings and not to be missed. Take advantage of the opportunity to dress up as a Qajar prince or princess and have your picture taken against the spectacular backdrop of authentic Persian architecture.

Tabriz Historic Bazaar Complex
Tabriz has always been an important commercial center due to its strategic location along the Silk Road. The Bazaar, added to the UNESCO inventory in 2010, is one of the oldest bazaars in the Middle East. An interconnected series of red brick buildings, each part of this complex sells a different product such as gold and jewelry, shoes, or various household items. Perhaps the most notable section, however, is the rug bazaar where those in the business can be seen selling dyed thread, sewing up loose rug ends, and transporting stacks of rugs.
Soltaniyeh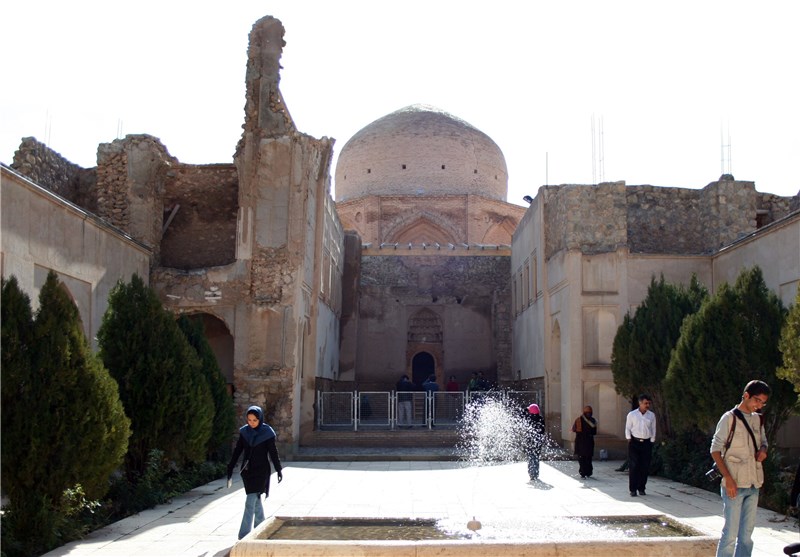 The dome of Soltaniyeh was constructed in the 14th century under the order of Uljayto, also known as Mohammad Khodabandeh, an Ilkhanid ruler. Baptized as a Christian, Uljayto converted to Buddhism in his youth and later to Islam. The double-shell brick dome of Soltaniyeh, inscribed as a UNESCO site in 2005, now serves as his mausoleum. The ceramic turquoise dome glistens in the sun from afar, and as you approach the site, you see eight slender minarets decorate this octagon. The interior is brimming with intricately detailed work, representing outstanding Islamic architecture.
Shushtar Historical Hydraulic System
Registered in 2009 and hailed as a 'masterpiece of creative genius' by UNESCO, this ancient irrigation system dates back to Darius the Great in the 5th century B.C. It consists of two main diversion canals on the Karun River, which supply the city of Shushtar with water through a series of tunnels. Water cascades out of these tunnels into the basin which then flows onto the plain land for orchards and farming areas. Other engineering structures of this ensemble include bridges, dams, and water mills. It is a fine example of the knowledge of Mesopotamians alongside the influence of Roman engineering.
Source: Cultural Trip