Iraq Says Deal Reached over Withdrawal of Turkish Forces from Bashiqa
January, 07, 2017 - 17:13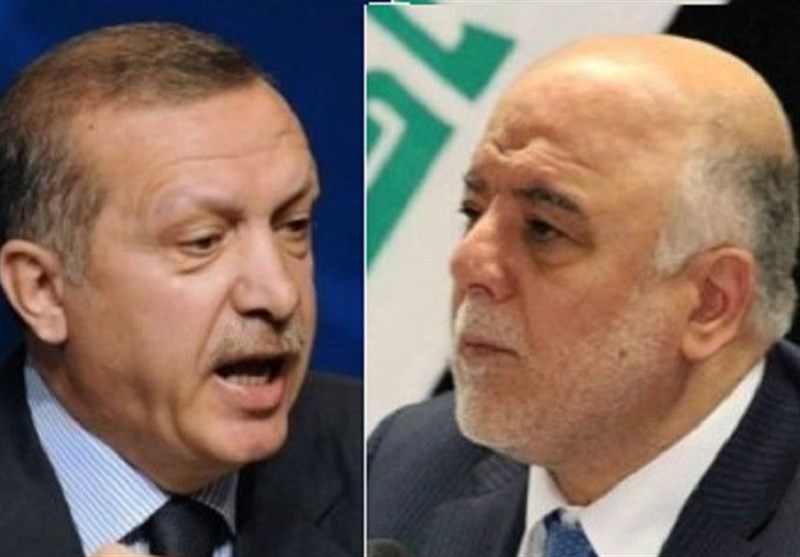 TEHRAN (Tasnim) – Iraq's Prime Minister Haider al-Abadi said Saturday an agreement had been reached with Turkey over an Iraqi demand that Turkish forces withdraw from a town near Mosul in the north of the country, Iraqi state TV said.
Abadi met his Turkish counterpart Binali Yildirim in Baghdad. State television did not provide further details about the agreement over the town of Bashiqa, where Turkish forces have been stationed since before a recent offensive against Daesh in northern Iraq, according to Reuters.
Turkey's deployment of some 500 Turkish troops into the Bashiqa region northeast of the Daesh-held city of Mosul has triggered a chorus of protest from the Iraqi government, political groups and people.
Last December, Turkey deployed a number of soldiers, equipped with heavy arms and backed by tanks, to the Bashiqa military camp on the outskirts of Mosul.
Ankara claimed the deployment was part of a mission to train and equip Iraqi Kurdish forces in the fight against Daesh. However, Baghdad has repeatedly denounced the move as a violation of its sovereignty and called for the withdrawal of Turkish troops.