Ali Sadr Cave: The World's Largest Water Cave
TEHRAN (Tasnim) - Ali Sadr Cave is one of the rare samples of water caves in the world. It is located 75 kilometers northwest of Hamedan in a village by the same name.
Ali Sadr Cave is one of the natural attractions of Iran. Only few caves in the world can compete with Ali Sadr Cave.
Its colorless water is odorless and has natural taste. There are no living creatures in the cave's water and its temperature is 12 degrees centigrade.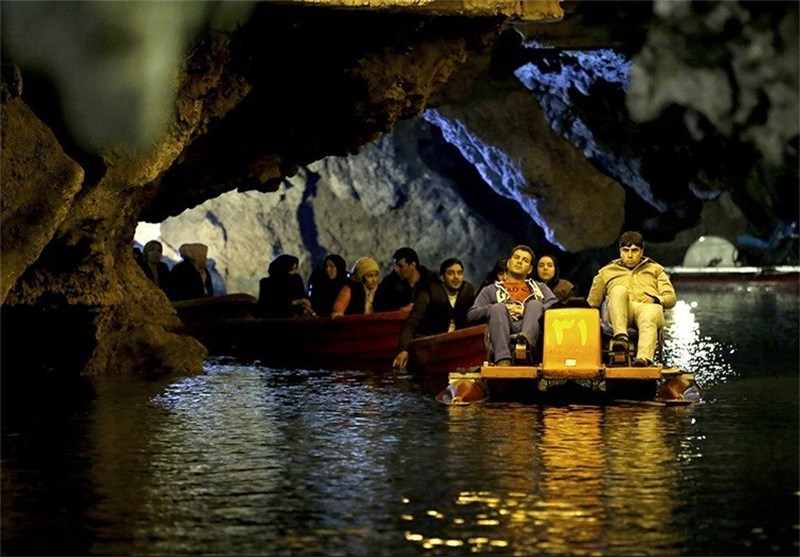 The water is so transparent that one can see to the depth of 10 meters with the naked eyes and ordinary light. The results of physical and chemical experiments show that the chemical composition of water is approximately the same as in different parts of the cave and is considered as light calcic bicarbonate with nearly neutral pH (acidity). The water is not drinkable since it contains different calcareous salts.
As the excess water of the cave flows out in the form of fountains (like Cheshmehshoor), the amount of water flowing into the cave is stable, but when there is shortage of water, the impacts of its fluctuations is evident on the cave walls.
The depth of water ranges from nil to 14 meters in different parts. The amount of water flowing into the cave comes from rainfalls, underground springs and outflows from the walls and cave ceiling ― all of them are coming from rain and snow.
The height of the cave's ceiling in some parts is about 10 meters. It is covered by pure calcium carbonate and its combinations. These sediments form different types of stalactites on the floor and waterless areas of the cave. There are also a number of attractive stalagmites.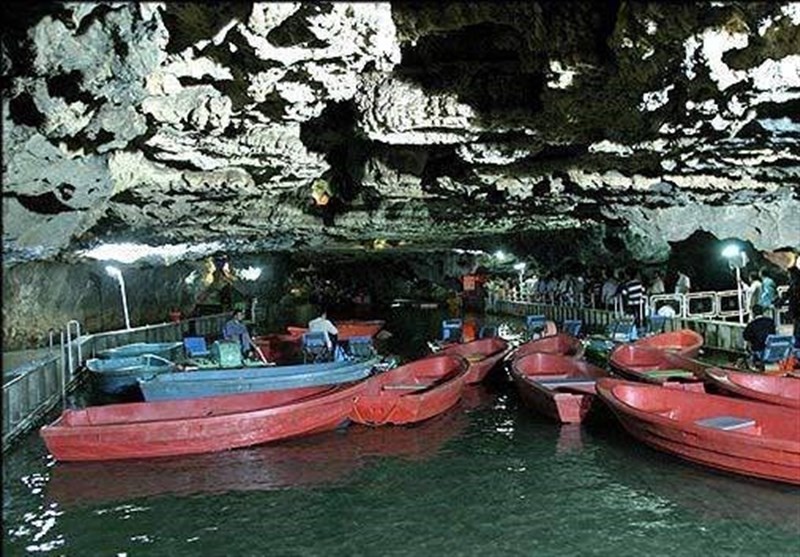 One can have a nice view and inhale fresh air without dust and microbial impurity inside the cave. It is cold in summers and warm in winters.
Although all of the cave's chambers have not been explored, climbers advanced about 10-11 km along them. At present, after boating, one can walk along the cave and continue the route by boat.
So far, 14 kilometers of the cave's canals have been explored, but only some four kilometers have been illuminated and ready to use.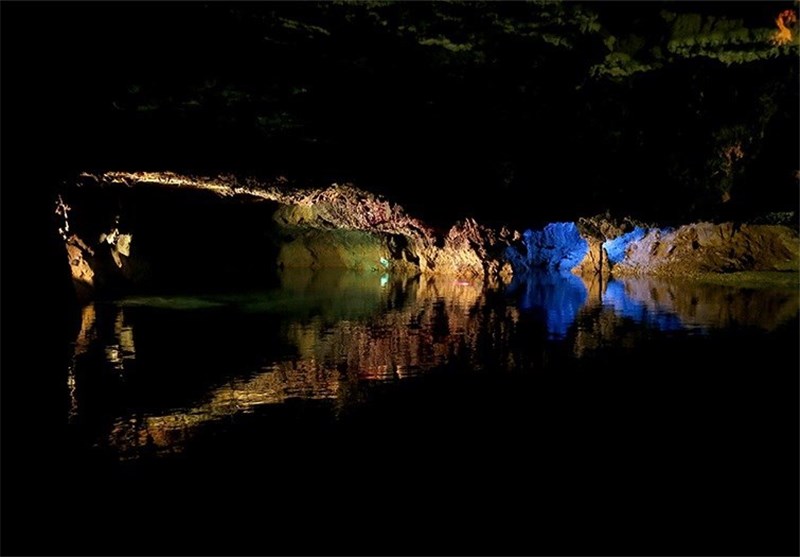 After looking at the stalactites, the great stalactites, the third and fourth islands, boating, cave climbing; passing through water paths and crystalline ceiling chambers, one believes that this phenomenon is one of the marvels of the world, which no one can describe, demonstrating all its glory and beauty.
Source: Iran Daily