Election Affairs Advancing Without Any Security Problems: Iranian Official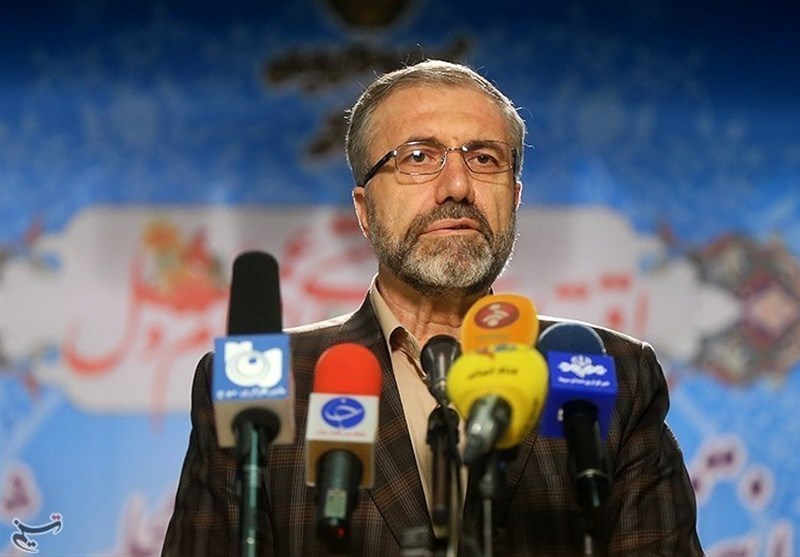 TEHRAN (Tasnim) – There has not been a single report of security problems during various stages of preparations for Friday's presidential elections, a deputy Iranian minister said.
Speaking at a press conference on the eve of the polls on Thursday, Deputy Interior Minister for Security Affairs Hossein Zolfaqari said the period of electoral campaigns went by in the right order and without any security problems.
Expressing the hope that the good security would prevail until after the elections, he underlined that any comment on the election results or release of figures showing results of opinion polls in any shape is now forbidden and inauthentic, saying the Interior Ministry is the only official source for announcing the results.
Zolfaqari also declared the prohibition of prediction of results by any candidate and claiming victory or calling for celebrating election victory before the official release of the vote counts.
The Interior Ministry has already announced that the 12th presidential election and the 5th City and Village Councils elections, to be held simultaneously on Friday, will involve around 1.5 million executive forces and monitors, 350,000 security forces, 70,000 inspectors, and around 100,000 representatives of local governors.
Forces from the Police, the Islamic Revolution Guards Corps (IRGC), and Basij are tasked with ensuring security of the election.
63,429 polling stations and 14,000 travelling ballot boxes have been arranged for the polls.
Authorities say the number of eligible voters stands at more than 56,400,000. Iranian expatriates in 104 countries will be able to vote in the presidential election.
There are four candidates seeking presidency in Friday's polls, including incumbent President Hassan Rouhani, Ebrahim Raisi, Mostafa Hashemitaba, and Mostafa Aqa-Mirsalim. Two other hopefuls, Eshaq Jahangiri and Mohammad Baqer Qalibaf, dropped out of the race in favor of Rouhani and Raisi, respectively.
A run-off would be held a week later if none of the candidates wins a majority, which is at least 50 percent plus one vote.