Meshginshahr Suspension Bridge: Middle East's Tallest Bridge
TEHRAN (Tasnim) - If you are going to Ardabil in the northern Iran, don't miss crossing over the tallest suspension bridge in Middle East.
Standing at a height of 80m over the Valley of Khiav River, near Meshginshahr, visitors will have a view of the slopes of Mount Sabalan. With a length of 365 m, this pedestrian suspension bridge is the tallest of its kind in Middle East.
The length and the height of this bridge in such a mountainous location attract many travelers from around Iran and other countries. To add more to the adventure, one can easily have a view of the Mount Sabalan summit while standing over a deep valley!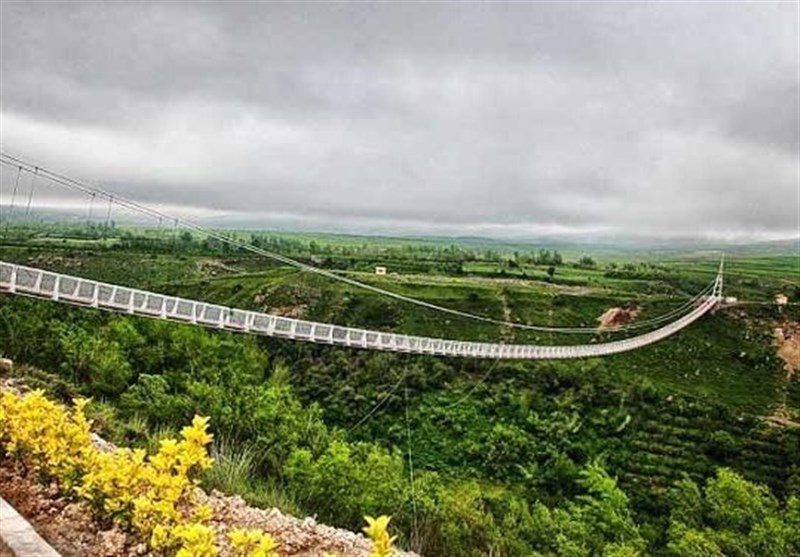 Meshginshahr is popular for its beautiful nature and some historical monuments, such as the tomb of Shaykh Haydar, the leader of Safavids during 1460-1488.
There is also a number of hot springs in the region which can be considered as a future international spa destination. The city has a population of 65,000 and it is around 100km to the northwest of Ardabil or 180km to the north east of Tabriz.
Meshginshahr Jungle Park is one of the natural attractions of the city worth visiting. The suspension bridge connects to sides of the valley of the Khiavchai River, in this jungle park. Travelers can find a variety of facilities such as, restaurants, sports and accommodations in the park and near the suspension bridge.
The best time to visit this bridge and make the most out of the weather is summer and late spring, however, those who enjoy seeing the mountains and the landscape all covered in snow, should definitely go to this suspension bridge in winter!
Source: Iran Marcopolo