Taq-e Bostan in Iran's Kermanshah: Carvings in Rocks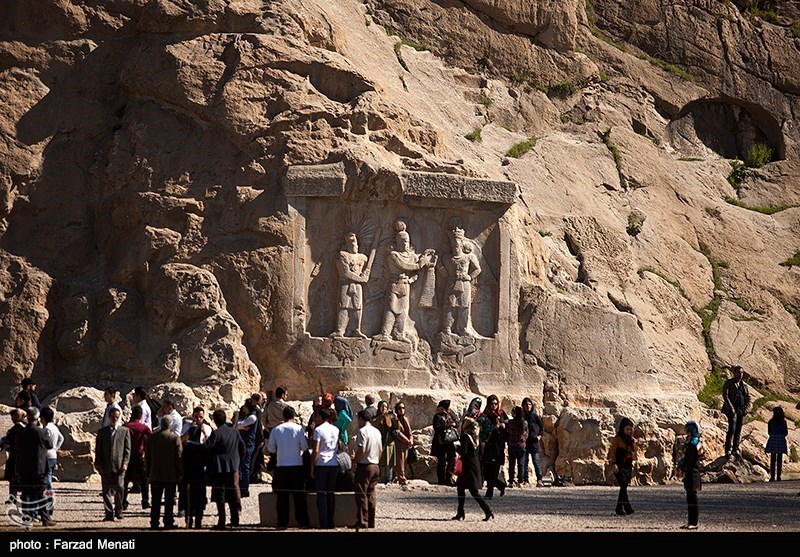 TEHRAN (Tasnim) – Taq-e Bostan is a series of large carving in rocks pertaining to the Sassanid era. It is located five kilometers from the city of Kermanshah, west of Iran.
It is in the heart of Zagros Mountain Range, where it has endured natural phenomena such as wind and rainfall for 1,700 years.
This complex consists of a series of properties from prehistoric to historical periods such as Morad-Hassel Tepe, an ancient village, a Parthian graveyard and a Sassanid hunting ground.
The most significant property of the complex belongs to the Sassanid one which comprises of two porticos (large and small Ivans) as well as outstanding bas-reliefs from the same period.
The carvings, some of the finest and best-preserved examples of Persian Sassanid era sculptures, include images of the investiture ceremonies of Ardeshir II and Shapur III.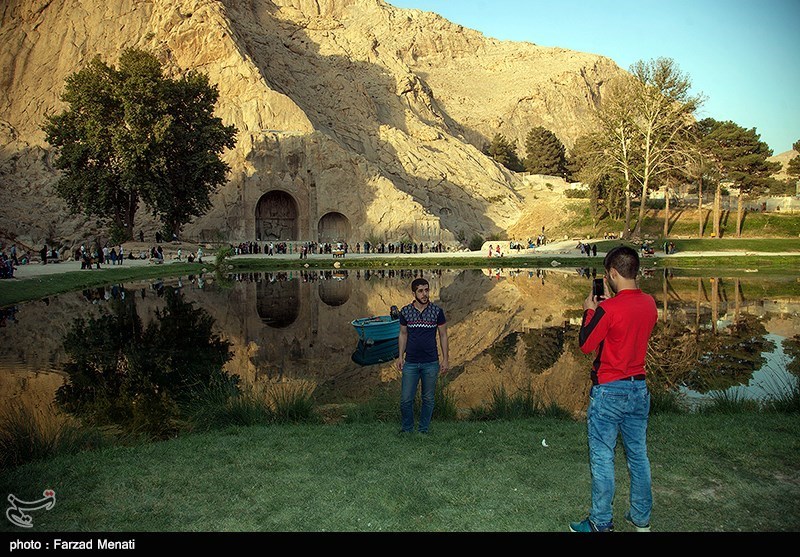 As in other Sassanid symbols, Taq-e Bostan and its bas-reliefs highlight the power, religious tendencies, glory, honor, the vastness of the court, games and fighting spirit, festivities and joy of the Sassanid period.
Sassanid kings chose a beautiful setting for their bas-reliefs along the Silk Road — an ancient caravan route. The reliefs are adjacent to a sacred spring that pours into a large pool at the base of a mountain cliff.
Taq-e Bostan and its bas-reliefs comprise two big and small arches. They illustrate the crowning ceremonies of Ardeshir I and his son, Shapur I, Shapur II and Khosrow II. They also depict the hunting scenes of Khosrow II.
The province of Kermanshah has an area of 24,641 square kilometers and is located to the west of Iran.
Evidence indicates that this province has been home to human settlements since the Paleolithic and Neolithic ages. Considering the historical monuments found in Kermanshah, it attained the peak of its glory during the Achaemenid and Sassanid eras and was highly regarded by the kings of those times.
In the Islamic period, especially in the Safavid era, it made great progress. This province is inhabited by Kurds, Lors, Arabs and Turks. In addition to the inhabitants of the towns and villages, there are many nomadic tribes throughout the province. The predominant language is Farsi but other languages such as Kurdish, Lori and Azarbaijani are also spoken.
Kermanshah province has numerous historical and natural attractions for tourism. Apart from Taq-e Bostan, it is home to outstanding sites such as Anahita Temple, Tekieh Moaven-ol-Molk, Es'haqvand Rock Tomb, and Bistoun's inscription — the largest petrograph worldwide.
Bistoun was registered on the UNESCO World Heritage List in 2006. It is an important relic depicting the victories of Achaemenid King Darius.
Kermanshah boasts natural attractions such as the mountains of Perav, Bistoun, Dalahoo, Shahoo and Dalakhani, valleys, jungles and springs.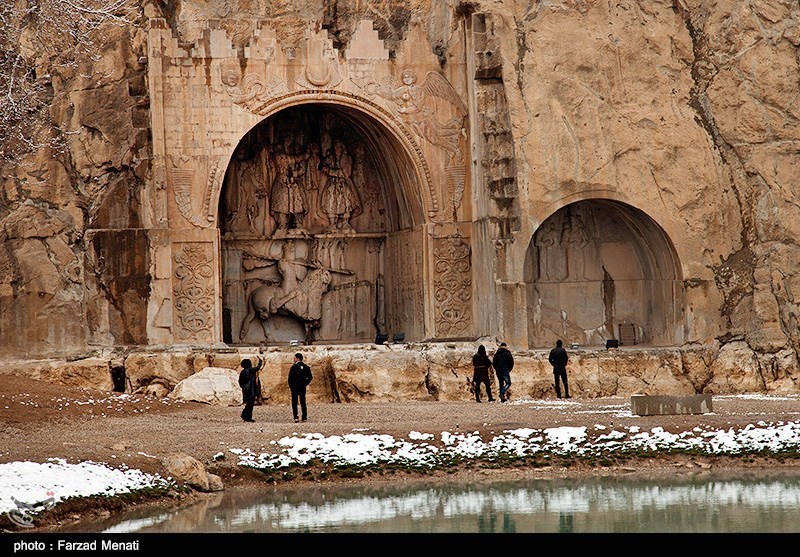 Source: Iran - Daily