The Blue Mosque: A Famous Historic Mosque in Tabriz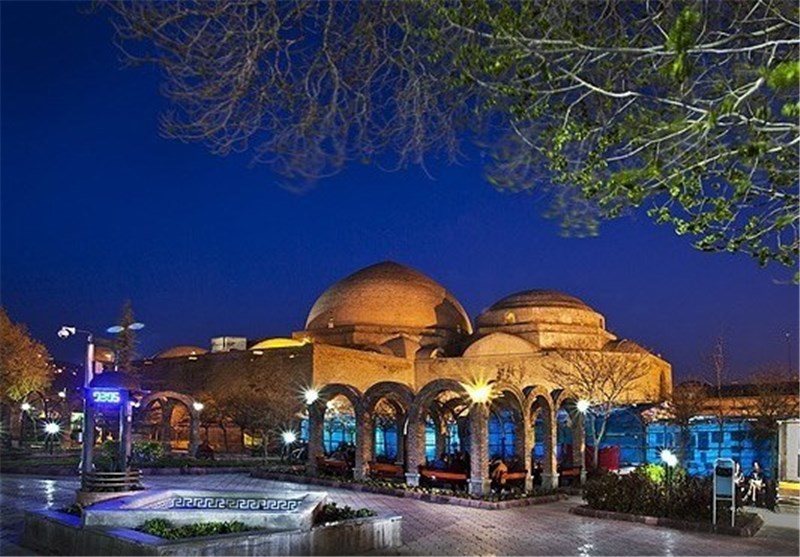 TEHRAN (Tasnim) - The Blue Mosque (also known as Masjid-e Kabud) is a famous historic mosque in Tabriz, the capital of Iran's northwestern East Azarbaijan province. The mosque were constructed in 1465 upon the order of Jahan Shah, the ruler of Kara Koyunlu.
The Blue Mosque on the north side of Imam Khomeini Avenue, was destroyed by one of Tabriz's recurrent earthquakes Despite showing a sorry ruin, it was recently restored with the utmost skill.
Because of the blue tiles used in the decoration of both interior and exterior of the mosque, it has become to be known as the Turquoise of Islam.
What remains of the mosque is a witness to its earlier grandeur and splendor. Completed in 1465 by Nimatullah ibn Mohammad Bavvab, architect of Prince Jahan Shah Torkman Salimi (of the Kara Koyunlu rulers) even today its Timurid tile work (main entrance) with a blue-on-white inscription band of mosaic tile in Riqa' calligraphy is of a magnificence rivaling that of the Sanctuary of Mashhad, as well as a remarkable aspect of the new techniques, designs and wider range of colors used here.
The entrance portal with its two minarets appears to have been connected with the main prayer hall (Shabestan) under the largest cupola of the mosque, by means of vaulted corridor.
On both sides along the corridor, there stand the remains of the chambers with vaulted roofs. The walls of the mosque have been riveted with marble slabs and decorated with superb mosaic tiles. Some of the blue mosaics in the mosque's portal are heavily damaged and half missing. The mosque is now almost permanently closed, but renovation work and eventual reopening seem inevitable.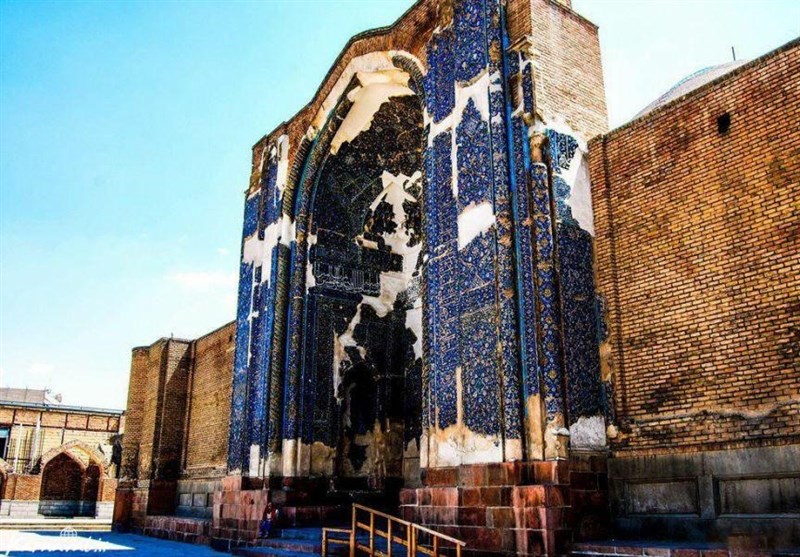 Source: Iran Tour