Iranian Aid Handed Out to Myanmar Muslims
September, 17, 2017 - 13:05
TEHRAN (Tasnim) – The first consignment of the humanitarian aid Iran has dispatched for the Muslim people of Myanmar was distributed among the displaced refugees in Bangladesh.
Weighing 40 tons, it was distributed among Rohingya Muslims in three refugee camps southwest of Bangladesh after being airlifted to Shah Amanat airport in the port city of Chittagong.
Head of the Relief and Rescue Organization of the Iranian Red Crescent Society (IRCS) Morteza Salimi said this first consignment of Iranian aid included medicine, foodstuff, tents and blankets.
Iran has prepared a total of 160 tons of humanitarian aid for the Myanmarese Muslims, hundreds of thousands of whom have crossed into Bangladesh since late August to escape a military crackdown.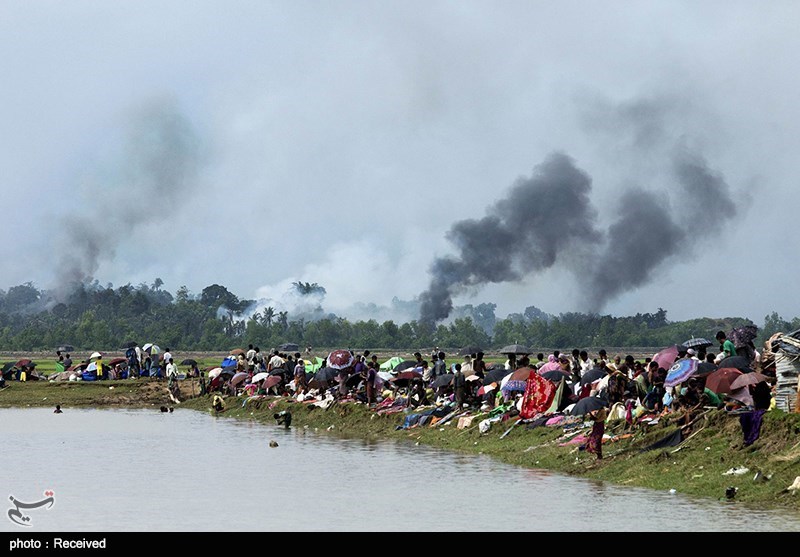 On Saturday, an Iranian delegation, led by Deputy Foreign Minister for Asia and Pacific Affairs Ebrahim Rahimpour, paid a visit to a Rohingya refugee camp in Bangladesh.
Iranian officials have voiced readiness to construct emergency camps and field hospitals for the refugees on Bangladesh's border with Myanmar.
The Rohingya Muslims in Myanmar have long faced severe discrimination and were the targets of violence in 2012 that killed hundreds and drove about 140,000 people from their homes to camps for the internally displaced.
According to latest estimates, about 391,000 Rohingya refugees have crossed into Bangladesh since violence erupted three weeks ago, making it one of the fastest growing refugee crises in recent years.
About 240,000 children, of whom 36,000 are less than a year old and 92,000 are under five years old, are living in squalid conditions where they are vulnerable to the spread of disease, the UN children's agency said on Friday. There are also about 52,000 pregnant and lactating women among the refugees.
Earlier, the UN top human rights official accused Myanmar of carrying out "a textbook example of ethnic cleansing" against Rohingya Muslims.
Zeid Ra'ad al-Hussein, the UN high commissioner for human rights, said the military's "brutal" security campaign was in clear violation of international law, and cited what he called refugees' consistent accounts of widespread extrajudicial killings, rape and other atrocities.