Bahraini Regime Seeking to Disrupt Muharram Mourning Ceremonies: Cleric
September, 20, 2017 - 18:25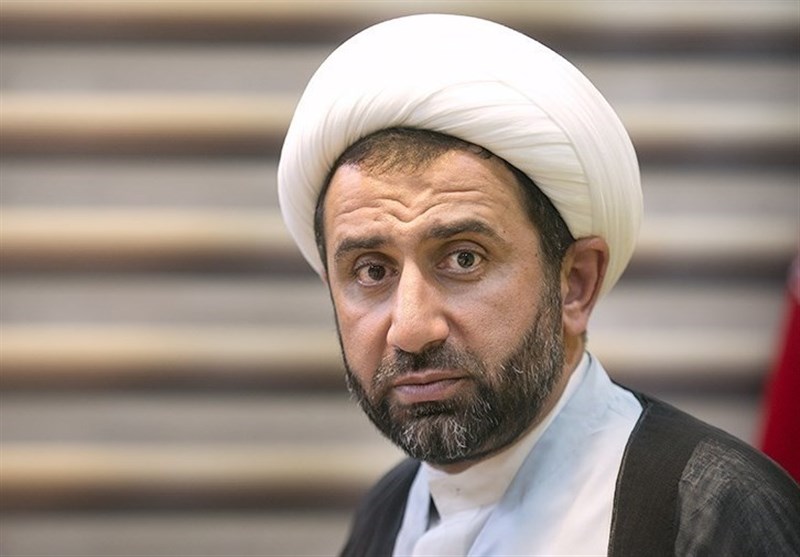 TEHRAN (Tasnim) – A member of the presiding board of Bahrain's Ulema (scholars) Council said Al Khalifa regime forces are taking down banners and flags about Ashura which marks the 10th day of Muharram to disrupt mourning ceremonies in the Persian Gulf Arab state.
In an interview with the Tasnim News Agency, Sheikh Mohammad Hassan Khojasteh denounced the Bahraini regime forces' removal of banners and flags, which have been set up for mourning events and Ashura, the 10th day of the lunar month of Muharram, as "offensive".
He added that the regime has so far arrested dozens of people across the country protesting the move by the regime forces ahead of Muharram, noting that prisons in Bahrain are filled with innocent people.
The cleric further called on global human rights organizations to oversee jail's conditions in Bahrain and reflect Manama regime's repressive moves against Shiite Muslims in the kingdom.
Bahrain, a close ally of the US in the Persian Gulf region, has been witnessing almost daily protests against the ruling Al Khalifa dynasty since early 2011, with Manama using heavy-handed measures in an attempt to crush the demonstrations.
Scores of Bahrainis have been killed and hundreds of others injured and arrested in the ongoing crackdown on the peaceful demonstrations.