Mourners Renew Flag of Imam Hussein's (AS) Shrine on First Night of Muharram (+Video)
September, 11, 2018 - 12:35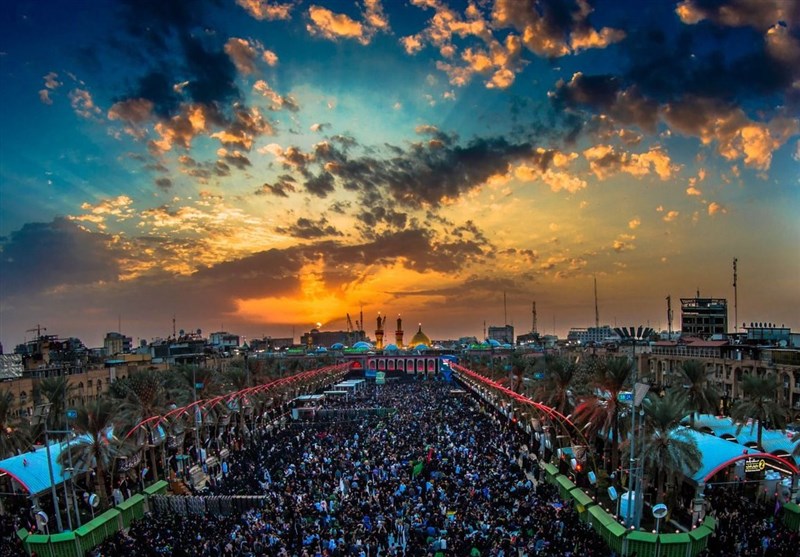 TEHRAN (Tasnim) - The city of Karbala witnessed special ceremony to renew the flag of the Imam Hussein (AS) holy Shrine, on the first night of the lunar month of Muharram every year.
Iraqis along with thousands of Muslims from various parts of the world gather to participate in a major ceremony in the shrine of Imam Hussein to renew the flag of shrine during a hundreds of years old tradition.
In the eyes of the Muslims, the ceremony is a declaration of beginning of mourning for Imam Hussein on the anniversary of his martyrdom, which based on the rituals the people renew the tragedy of Ashura incident, in which Imam Hussein, his family and his companions were martyred in the 61st lunar year after migration of the Holy Prophet Muhammad (PBHU) from Mecca to Medina.
However, the city of Karbala did not witness these ceremonies in the past decades because of the restrictions imposed by the Baath regime during Saddam's ruling.