Muslim Student Wearing Hijab Hospitalized after Racist Attack at US High School (+Video)
December, 18, 2018 - 19:26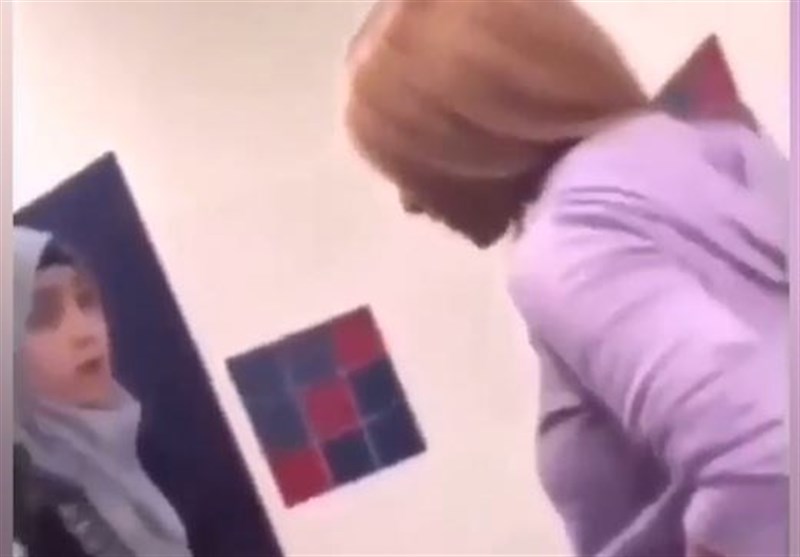 TEHRAN (Tasnim) - A Syrian hijab-wearing Muslim girl was hospitalized with concussion after a racist schoolmate inside Chartiers Valley High School beat her.
A video that was originally posted on Facebook drew widespread attention on social media after showing a Muslim girl taking a beating inside Chartiers Valley High School.
According to WTAE news, the Council on American-Islamic Relations is now calling for a state and federal investigation following the attack on the Muslim student that landed her in hospital.
In the video, she is wearing a hijab and is pushed to the ground and punched by another student, while trying to block the punches. At one point she appears to throw a counter punch. But she is ultimately sent to the ground and hit repeatedly.
Safdar Khwaja, president of the Council on American-Islamic Relations, says that after the video ended the attack continued, leaving the 14-year-old victim with a concussion. Khwaja said she was taken to Children's Hospital by ambulance and had to be admitted overnight for treatment.
Khwaja said the victim moved to the United States with her family a few years ago from Syria after spending two years in a refugee camp.
"They were fleeing anarchy, violence, and the complete breakdown of the social system, governing system so they came to a civilized place and we all assured them this is the most civilized place in the world. To see this kind of violence take place, it's very disappointing," said Khwaja.
High school senior Alexis Work posted the video on Facebook and tells Pittsburgh's Action News 4, the fight started when one girl wanted to use the bathroom stall to vape, but she was told she wasn't allowed by the Muslim student, as she exited the stall.
Work says the first girl lost her temper and pushed and punched the Muslim student, and then posted on Facebook about the incident, "and said the victim left in an ambulance and that she did feel bad, but the girl shouldn't have said what she said, and she is suspended from school until Thursday and has a court hearing on Thursday, in which the school is going to attempt to expel her," said Work.
Collier Township police say they are investigating to determine whether criminal charges will be filed but they're ruling out a hate crime.
Khwaja stressed that he believes the opposite - that it likely was a crime inspired by, or exacerbated by bias.
"We don't believe the motive was random and was at the spur of the moment, we believe there was a bias," Khwaja said.
Chartiers Valley School District says it will enforce the maximum discipline available according to district policies, but did not say if both, or just one student would face disciplinary action.