Number of Centrifuges in Iran's Fordow Exceeds 1,000: Official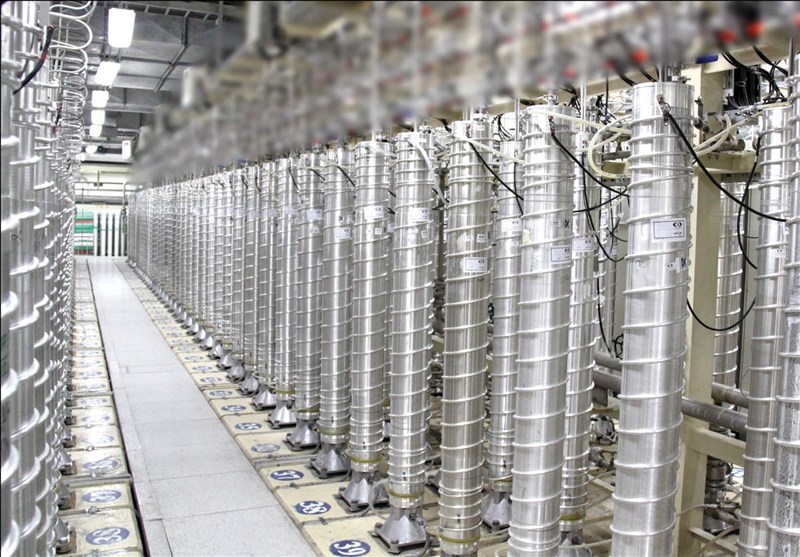 TEHRAN (Tasnim) – A special aide to director of the Atomic Energy Organization of Iran (AEOI) said the number of centrifuge machines used for enriching uranium at the country's Fordow nuclear site has surpassed 1,000.
In comments at an exhibition in Iran's western city of Sanandaj on Sunday, Ali Asghar Zarean said only 720 centrifuges were spinning at the Fordow site before the beginning of nuclear negotiations with the world powers that led to the 2015 deal, but the number has now reached 1,044.
He also noted that 10 generations of centrifuges have come into existence in the world so far, and Iran has brought seven of those generations into operation.
Highlighting the AEOI's plans to explore and extract uranium and other nuclear materials, Zarean said 85 percent of the entire area of Iran has been scanned for nuclear substances, rare-earth elements (REEs), gold, silver and water to a depth of 4,000 meters.
Iran extracts 50 tons of uranium or yellow cake from the earth annually, he added.
Iran and the Group 5+1 (Russia, China, US, Britain, France, and Germany) on July 14, 2015, reached a conclusion over the text of the 2015 nuclear deal, known as the Joint Comprehensive Plan of Action (JCPOA).
The accord took effect in January 2016 and was supposed to terminate all nuclear-related sanctions against Iran all at once, but its implementation was hampered by the US policies and its eventual withdrawal from the deal.
On May 8, 2018, US President Donald Trump pulled his country out of the nuclear accord.
Following the US withdrawal, Iran and the remaining parties launched talks to save the accord.
However, the EU's failure of ensure Iran's economic interests forced Tehran to stop honoring certain commitments under JCPOA in May 2019.