Lavashak; Mouth-Watering Persian Fruit Roll-Up
September, 01, 2019 - 18:29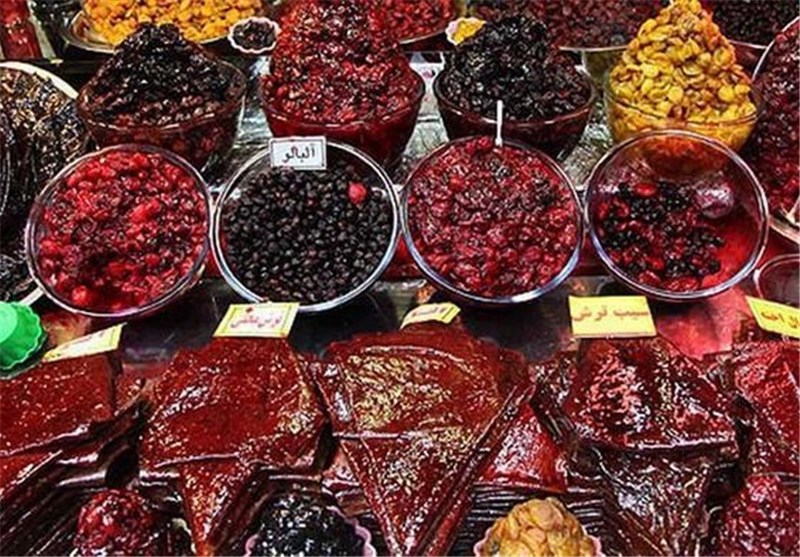 TEHRAN (Tasnim) - Iranian fruit roll-ups are among the most popular snacks that please young and old alike.
The Lavashak (fruit rolls) found on the shelves in the market never taste as good as home-made ones. It has been customary since old times to make fruit roll-up from different types of fruit. Most Iranian kids remember seeing cooked fruit being spread across round trays and put on rooftops to dry and turn into fruit roll-ups.
While fruit roll-ups debuted in grocery stores across America just in 1983, Lavashak has been made in Iran since a very long time ago.
How to make home-made fruit roll ups
Summer, with diverse types of fruit and hot sunshine, is the best season to make fruit roll-ups.
Sour cherries, yellow plums, apricots, raspberries, blackberries, peaches and other summer fruits can be made into fruit roll-ups. Based on what taste one prefers (sour, sweet or sour-sweet), one can mix different types of fruit with different amounts. Each fruit can be used alone to make roll-ups or they may be mixed.
If you like sour fruit roll-ups, for example, you can add more raspberries and sour cherries. If you prefer roll-ups sweet, you may add more plums and apricots. If you like them sour-sweet, add an equal amount of each fruit.
Ingredients
Sour cherries, raspberries, apricots, yellow plums and blackberries: mixed in amounts as you wish depending on whether you prefer sour, sweet or sour-sweet tastes.
Recipe
Deseed the fruits after washing them and mix them all with some water and put the mixture on the heat to cook.
The mixture should remain on the oven for quite some time, so that the mixture will become completely thick and the fruits are cooked through and mashed. It takes around one hour. Add some salt at the end.
After the mixture gets cool a little, strain it to get a consistent mixture.
Grease the tray or whatever dish you have chosen with some oil before spreading the mixture onto it to get a thin, flat layer. Then put it under the sun. You had better cover the tray with thin cloth to keep away insects and dust.
The roll-ups are ready in two or three days' time.
Now cut the roll-ups into pieces and remove them from the tray.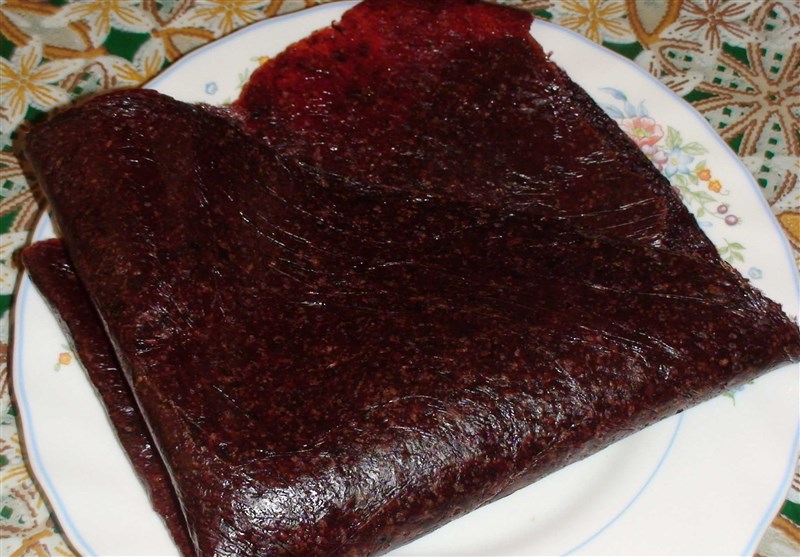 Source: IFP News.com