'The Lake of Ghosts' Finishes Filming in Iran's North
September, 14, 2019 - 16:20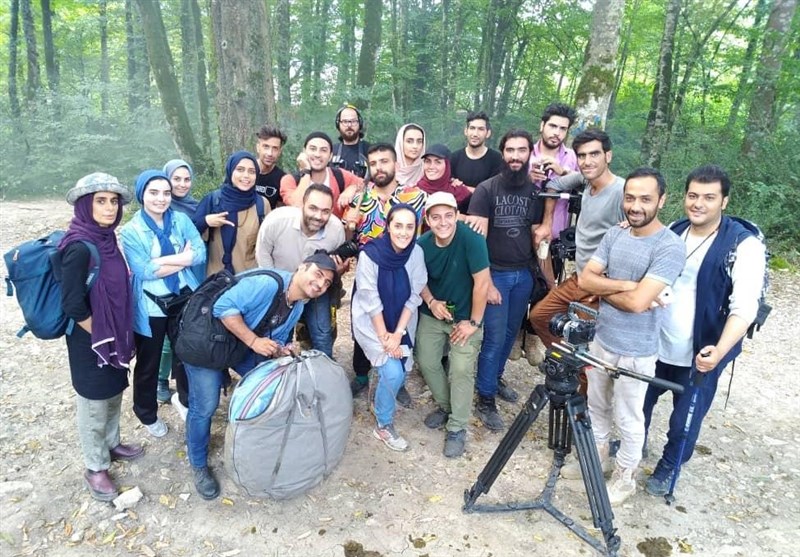 TEHRAN (Tasnim) – A philosophical horror feature film titled "The Lake of Ghosts" has officially finished shooting in Iran's north.
Jointly produced by Iran and Britain, "The lake of Ghosts" is inspired by famous Iranian poet Molana Jalaledin Balkhi aka Rumi.
Reza Jafari Jozani has directed this movie and also penned the script. This movie has philosophical, mystery and thrill horror themes. Jozani has been the director manager of well-renowned Iranian TV series, including "In the Eye of the Wind".
Hesam Bani-Eghbal is the executive producer of the project. He has experience cooperating with Hollywood blockbusters such as "Prince of Persia" and "Wolf-Mann".
Cast and crew:
Writer and director: Reza Jafari Jozani
Executive Producer: Reza Jafari Jozani
Hesam Bani-Eghbal
Director of Photography: Moein Najjari
Set and Custom Design: Mahsa Lotf
Sound: Mohammasreza Bayat
Production Manager: Saieed Daliri
Ex Production Manager: Mahsa Lotf
Makeup: Azar Soluki
Public Relations: Hesam Bani-Eghbal
Pegah Poor Zarabian
Director Assistant(s): Mohammad Mehrvarz
Mahla Esmaili
Mehdi Ardalan
Amir Etemadi
Set Design Manager: Mohammad Yamini
Set Design Operator: Pooria Noorizadeh
Camera Operators and Assistants:
Bahman Ahmadi
Navid Aghaie
Ehsan Shirmohammadi
Armin Ebrati
Mohammad Talebi
Soroush Alizadeh
Makeup 2nd Unit: Mohammad Karshenas
Procurement Manager: Heydar Zar Ghomi
Starring: Ideh Abu Talebi
Maryam Akbari
Mehrnoosh Allah Dadzadeh
Hesam Bani-Eghbal
Pegah Hamidifar
Reza Khayyati
Reza Zareie
Nazanin Alidoust
Amirhossein Kamjoo
Reza Mazandarani
Pooya Nikpour
Hadi Yas
Script Supervisor: Haleh Maazani
Photographer: Mehdi Haji Yousef
Production Crew: Mehdi Ardalan
Pegah Poor Zarabian
Procurement Assistant: Saeed Sarmadi
Procurement Operator: Kazem Golshani
Kian Azizian
Transportation: Ali Akbar Poor Jamshid
Mobile cinema: Saeed Sarmadi