Iran's Defense Power Unaffected by COVID-19: Commander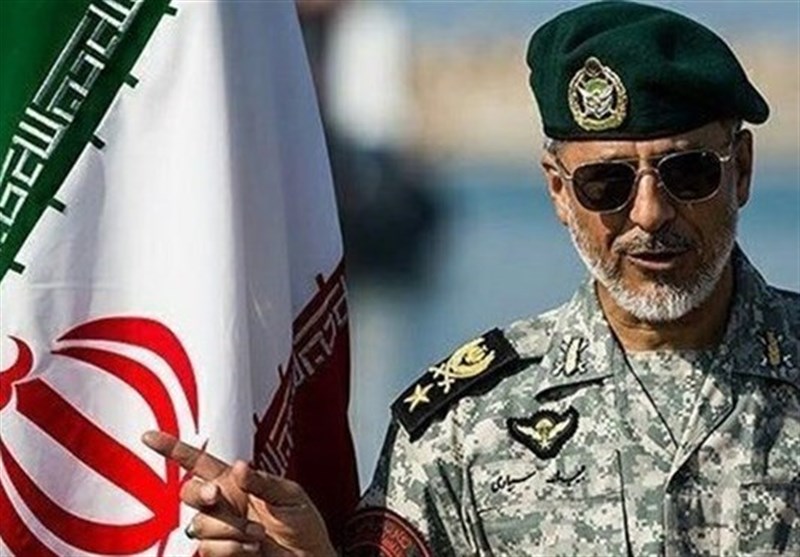 TEHRAN (Tasnim) – Deputy Chief of the Iranian Army for Coordination Rear Admiral Habibollah Sayyari underlined that the country's military and defense power has been by no means affected by the outbreak of the coronavirus.
In remarks on Sunday, Rear Admiral Sayyari said the concerns about the outbreak of COVID-19 in Iran have not had any impact on the Army's missions to maintain its defense capabilities and ensure security of the country.
"The security conditions of the country are very good," he emphasized.
The senior general also dismissed the notion of closure of military bases, saying the Armed Forces are fully prepared to protect the country's land and sea borders and airspace.
"We are trying to keep everybody healthy and let them do their daily activities. As of today, there has been no single positive case (of coronavirus) in the military camps," Sayyari noted.
Earlier in March, Leader of the Islamic Revolution Ayatollah Seyed Ali Khamenei cited clues to a possible "biological attack" on Iran in the outbreak of the novel coronavirus, ordering the Armed Forces to set up a "health and medical base" to organize the efforts to prevent the spread of the disease.
The Leader assigned the Armed Forces to work on the necessary methods to prevent a further spread of coronavirus, in addition to the other activities such as treatment of patients and establishment of medical centers like field hospitals and convalescent homes.