FAO Official Describes Desert Locust Infestation in Iran, Yemen as Worrisome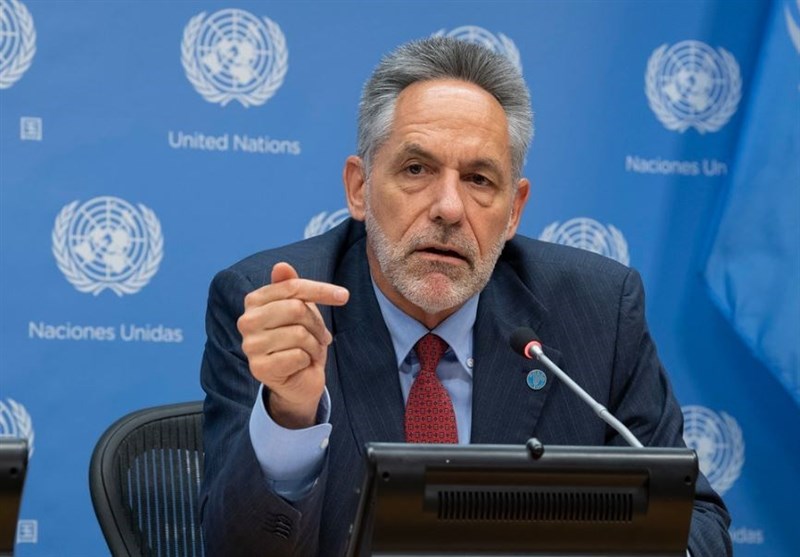 TEHRAN (Tasnim)- A senior FAO official said desert locust infestation in Iran and Yemen is becoming increasingly worrisome, but at the same time noted that the organization and regional countries are doing their best to combat the dangerous pest.
What follows is Tasnim's exclusive interview with Mr Keith Cressman, the Executive Secretary of the FAO Commission for Controlling the Desert Locust in South-West Asia (SWAC), and FAO's Senior Locust Forecasting Officer.
Tasnim: Is it possible to have a kind of prediction regarding the endpoint for Desert Locust infestation in the country? How and when is reasonable to expect the infestation to be over in the country?
Cressman:The situation in Iranand Yemenis becoming increasingly worrisome. Swarms laid eggs along 900 km of coast in southwest Iran that are hatching, and hopper bands are forming. The widespread heavy rains that fell in late March has allowed another generation of breeding that is in progress, which will cause a further increase in locusts during May in Iran and, to a lesser extent, in Baluchistan, Pakistan. Substantive control operations continue in both countries.
As vegetation dries out more and more during June and as adults form swarms in southern Iran, the swarms will move east to the summer breeding areas along both sides of the Indo-Pakistan border. Therefore, locust numbers will decline as they migrate and the situation should improve in Iran in about July.
Tasnim: There are some claims, implying that certain countries have failed in doing enough to control Desert Locust. What is your idea in this regard?
Cressman: All countries have mobilized teams and national resources to combat the Desert Locust infestations in their territory. They are certainly doing the best possible to reduce locust numbers. There is no evidence that a country has failed in doing enough. But we must bear in mind the inherent difficulties of controlling Desert Locust because they exist in large, remote areas that can be difficult to access. There are other challenges in trying to find all of the infestations and treat them on time. This is normal in the management of Desert Locust. This is vastly different than managing a seasonal pest that stays in a farmer's field.
Tasnim: Has FAO implemented any programme to assist the infected countries to control this pest?
Cressman:FAO is working with the governments of affected countries at the national and sub-national levels, as well as with partners and stakeholders, to carry out control operations. Spraying the swarms is currently the only viable method of swarm control. The swarms are constantly shifting from place to place. So far, tens of thousands of hectares have been treated by air and ground teams in East Africa.
In addition, FAO has been operating a centralised Desert Locust information service for 50 years that provides regular updates to all affected countries and gives timely warnings and forecasts to those countries at risk of invasion. All locust-affected countries transmit data to FAO in near real time, which in turn analyses this information together with weather and habitat data and satellite imagery, before providing forecasts up to six weeks in advance.
In the region, FAO maintains the oldest of three regional Desert Locust commissions that was established in 1964, the FAO Commission for Controlling the Desert Locust in South-West Asia (SWAC). The Commission strengthens national capacities in its member countries (Afghanistan, India, Iran, Pakistan) by providing training, equipment and support to joint activities such as the annual Joint Survey of the spring breeding areas in Iran and Pakistan as well as monthly meetings during the summer on the India/Pakistan border to discuss progress on the summer campaign.
Tasnim: Besides using chemical agents (pesticides), is there any workable/feasible method or approach to contain this pest biologically, I mean without using pesticides?
Cressman:Bio-pesticidespresent an ecologically acceptable and safe, low-toxicity alternative to conventional pesticides for Desert Locust control. The active ingredient is a microorganism that triggers an epidemic disease among treated insects. Use of biopesticide is novel for many infested countries, and requires training in techniques, storage, and correction application.
Both hoppers and adult locusts are susceptible to the bio-pesticide. The bio-pesticide requires standard Personal Protective Equipment (usually, a face mask and long-sleeved shirt are sufficient) and can be applied with the same ULV spraying equipment as the chemical pesticides.