Palestinians Denounce Bahrain's Deal with Israel
September, 12, 2020 - 11:17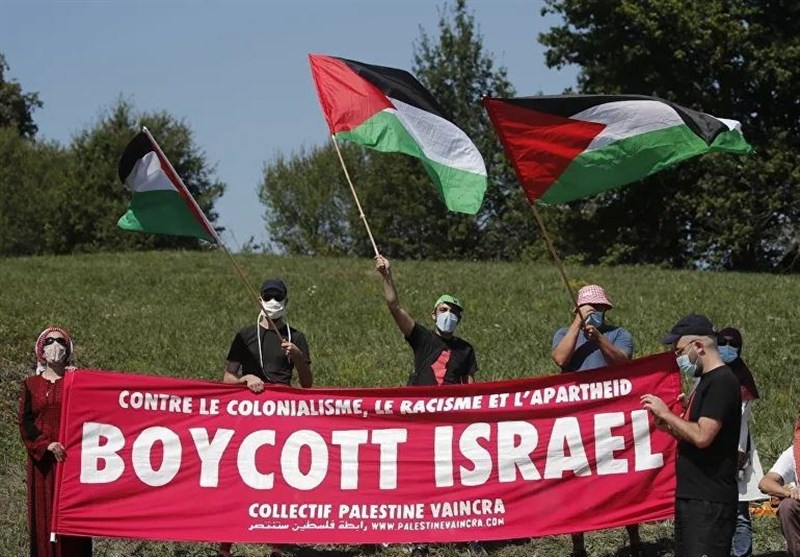 TEHRAN (Tasnim) – The Palestinian Authority rejected on Friday the US-brokered agreement between Bahrain and Israel on the establishment of diplomatic relations, calling it a "betrayal" of the Palestinian cause.
Earlier in the day, Hamad bin Isa Al Khalifa of Bahrain officially agreed to a deal for nomalizing ties with Israel in a trilateral phone conversation with US President Donald Trump and Israeli Prime Minister Benjamin Netanyahu.
This came a month after a similar agreement was brokered by the US between Israel and the United Arab Emirates, Sputnik reported.
"The Palestinian leadership strongly rejects and condemns the American-Bahraini-Israeli tripartite declaration on the normalization of relations between the occupying state of Israel and the Kingdom of Bahrain, and considers it a betrayal of Jerusalem al-Quds, Al-Aqsa (mosque) and the Palestinian cause," the statement read, as quoted by the Palestinian Authority's news service WAFA.
Hamas and Fatah have both condemned the Bahraini-Israeli agreement in their comments to Sputnik.
On August 13, Israel and the UAE agreed to normalize ties.