US' Return to JCPOA Not Automatic, Action Required: Iranian Spokesman
February, 01, 2021 - 12:17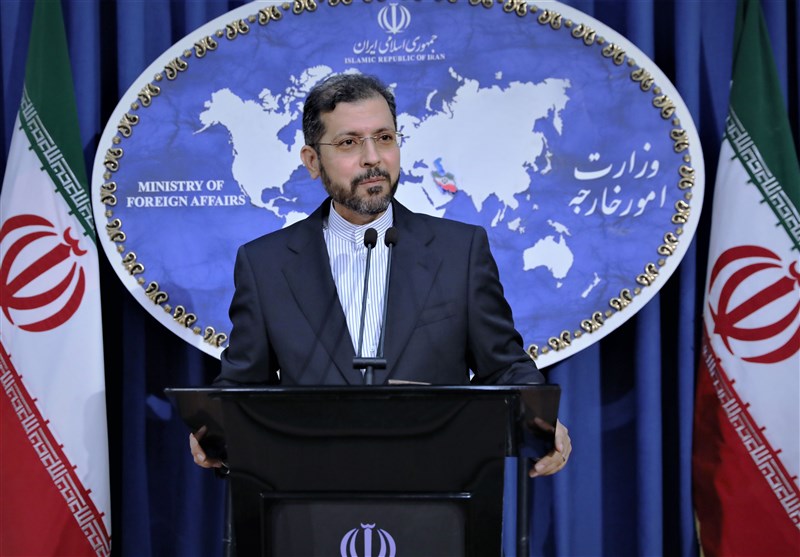 TEHRAN (Tasnim) – The new US administration will have to honor commitments under the 2015 nuclear deal in practice and without any preconditions if it is to rejoin the JCPOA, Iranian Foreign Ministry Spokesperson Saeed Khatibzadeh said.
Speaking at a press conference on Monday, Khatibzadeh said Washington's possible return to the Joint Comprehensive Plan of Action would not take place in an automatic process with a mere signature on paper.
"We are waiting for the US' action, which would be the effective removal of sanctions. It means that a signature on paper will not suffice. We must observe its effects," he underlined.
The US remains a violator of the UN Security Council Resolution 2231 as long as it does not fulfill the JCPOA commitments fully and unconditionally, the spokesperson added.
He also reiterated that Iran would never hold any talks with the US on how Biden's administration may rejoin the JCPOA.
Unlike the US, Iran has never violated or withdrawn from the JCPOA, and has only taken compensatory measures, Khatibzadeh stated.
He also pointed to a deadline of the next few weeks, saying Iran will block inspections beyond the IAEA Safeguards agreements in accordance with a parliamentary act if the JCPOA parties fail to take an effective measure.
The JCPOA was signed in 2015 between Iran and six world states —the US, Germany, France, Britain, Russia and China— and was ratified in the form of Resolution 2231.
However, the US under former president Donald Trump unilaterally pulled out of the JCPOA in May 2018 and reinstated the sanctions that had been lifted by the deal.
As the remaining European parties failed to fulfill their end of the bargain and compensate for Washington's absence, Iran moved in May 2019 to scale back its JCPOA commitments.