Spokesman Decries Attempts to Distort Iran-China Deal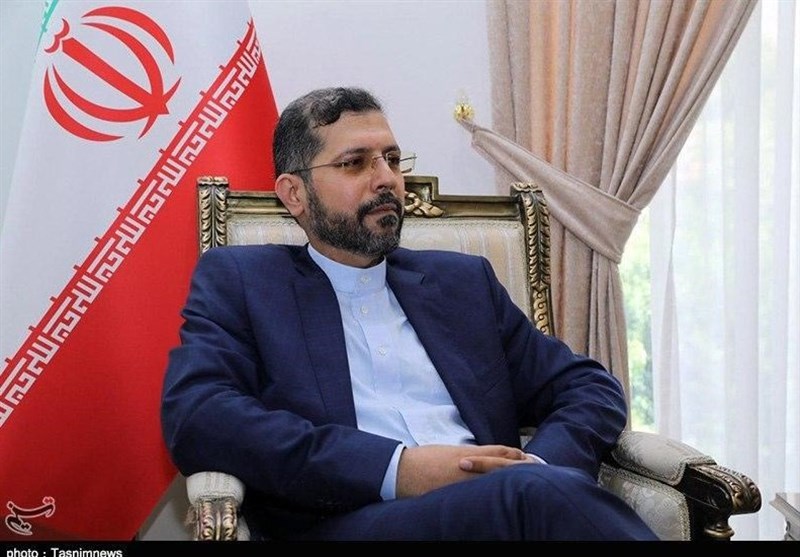 TEHRAN (Tasnim) – The cooperation deal recently signed between Iran and China is unpalatable to those seeking to isolate the Islamic Republic and force it to surrender, which is why they are frantically attempting to misrepresent the agreement and foment a media outcry against it, a spokesman said.
In a post on his Instagram page, Iranian Foreign Ministry Spokesperson Saeed Khatibzadeh dismissed the attempts to misrepresent the 25-year cooperation agreement between Iran and China.
"As a major power with an economy at the top global level, China has signed and signs comprehensive cooperation agreements and big trade contracts with various countries in the world, from the Americas and Europe to the Persian Gulf Arab states, the Central Asia, the Middle East and the Far East," he said.
"Strategic relations with China have been principal and of special significance for Iran as well. Likewise, the expansion of relations with Iran to the level of strategic partnership has been a priority for China too, which materialized during the Chinese president's trip to Iran," Khatibzadeh added.
"Iran, as an actor that creates currencies in the international relations, could naturally not give in to the pressures of the cruel US sanctions in devising its development plans, and would seize every opportunity to advance its policies," the spokesman underlined.
"It is obvious that our efforts in this path are unpalatable to those who seek Iran's surrender or isolation, thus they are frantically putting distortion and negative propaganda against such agreements on the agenda, like in this case," the Iranian diplomat explained.
He went on to say that the comprehensive cooperation plan between Iran and China provides a roadmap to cooperation, stressing that implementation of the deal, particularly the economic contracts between the two states, will benefit the Iranian people.
Last month, the foreign ministers of Iran and China signed the 25-year agreement in Tehran to develop cooperation between the two countries in various fields.
The Iran-China Comprehensive Strategic Partnership was announced in a joint statement during a visit by Chinese President Xi Jinping to Tehran in 2016.