Iranian Volleyball Referee Shahmiri Wants to Help Next Generation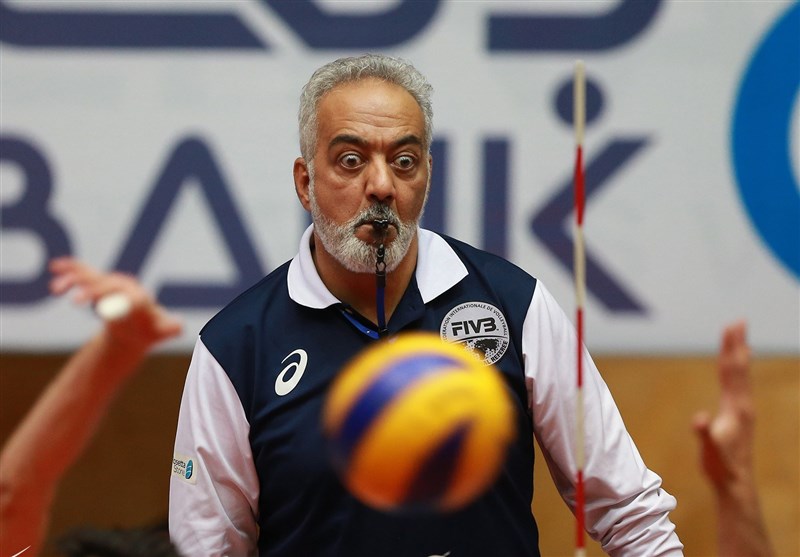 TEHRAN (Tasnim) – Iranian long-serving volleyball referee Mohammad Shahmiri is going to help the next generation of referees to use his experience.
The current Secretary of IRIVF Referees Committee bid farewell to his refereeing career to join AVC Referees Committee.
Shahmiri, FIVB category A-holder referee, has a fair record of officiating at two Olympic Games – 2008 Beijing and 2016 Rio Games.
Shahmiri confirmed that if a referee becomes a member of the AVC Referees Committee, he can no longer blow the whistle.
He added, "In consultation with the officials of the Islamic Republic of Iranian Volleyball Federation, I came to the conclusion that my presence in AVC Referees Committee will be more helpful than adding to my personal experience in the Nations League and the Olympics that I have already gained experiences from both events."
The International Volleyball Referee of Iran emphasized, "I hope, I can help the next generation referees to use my experience to find their real place just as Iran volleyball has gained its place in the world."
He said, "One of my most important intentions in AVC Referees Committee is to introduce the true power of Iranian volleyball referees and defend their rights.
Argentine Willy Paredes, President of the FIVB Refereeing and Rules of the Games Commission, believes "Shahmiri will be of an enormous help for referees not only in Iran but also in Asia. He has large and very good experience to pass on to the young referees."