No Interruption to Enrichment in Natanz Nuclear Site: Iran's IAEA Envoy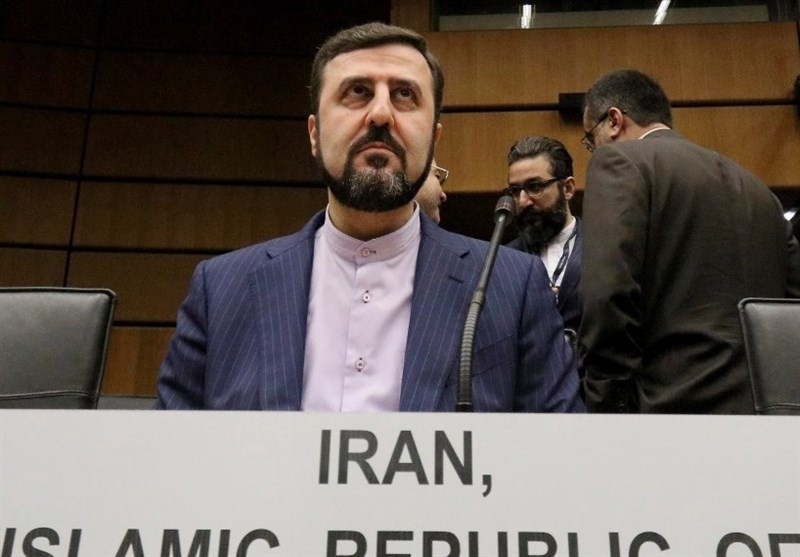 TEHRAN (Tasnim) – Iran's ambassador to the Vienna-based international organizations said the uranium enrichment activities at the country's Natanz nuclear facility have not come to a halt despite a recent act of sabotage.
In an interview on Monday, Kazem Gharibabadi, who is also Iran's ambassador to the International Atomic Energy Agency (IAEA), said that the damaged IR-1 centrifuges have been replaced quickly with others capable of 50 percent more enrichment capacity.
He added that the latest generation of Iranian-manufactured centrifuges would also be set up in the nuclear facility in the near future.
His remarks came just a day after an act of sabotage targeted the electricity distribution network of Ahmadi Roshan nuclear facility in Natanz, which is a uranium enrichment center located in central Iran.
The attack caused a blackout and the disruption of the operations of this sensitive nuclear facility which has been under the IAEA's safeguards and extensive monitoring.
"The full responsibility for this act of sabotage lies with the Zionist regime of Israel and its supporters," Gharibabadi further said, adding that the attack was aimed at weakening the morale and efforts of Iran's nuclear scientists, Press TV reported.
"Experience has shown that Iran has emerged stronger than before after such desperate acts of sabotage," he stressed.
He said apart from replacing the damaged centrifuges with more powerful ones and a plan to add new machines to the facility, a number of other technical measures are also planned to be taken, in response to the Sunday attack, that would be reported to the IAEA this week.
Elsewhere in his remarks, Gharibabadi said that Iran had sent a letter to Rafael Grossi, the IAEA's chief, asking him to condemn the act of sabotage against the Natanz Fuel Enrichment Plant.