Iran to Acquire 60% Enriched Uranium Next Week: Envoy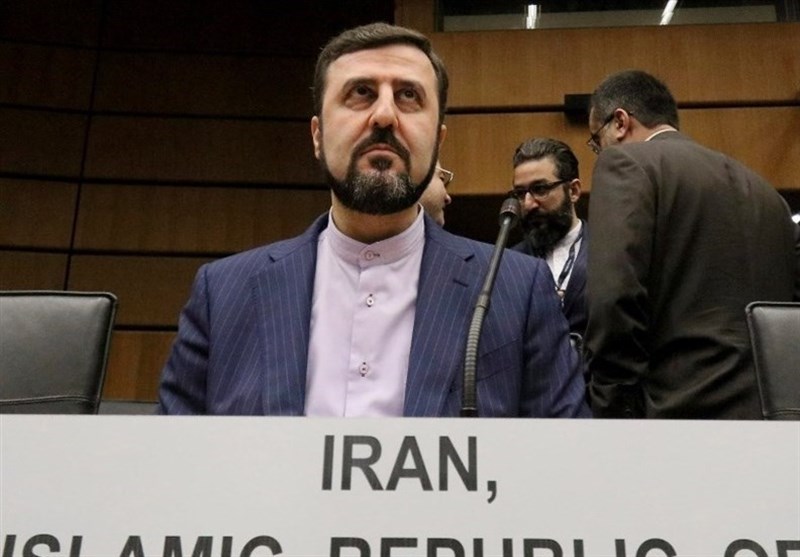 TEHRAN (Tasnim) – Iran has begun enriching uranium hexafluoride to the purity level of 60% in two cascades of newer generation of centrifuge machines and will accumulate the product next week, Iranian envoy to the IAEA said.
"Enriching UF6 up to 60% will be done in two cascades of IR-4 and IR-6 centrifuges in Natanz," Kazem Gharibabadi said in a tweet on Wednesday.
"Modification of the process just started and we expect to accumulate the product next week," the envoy explained.
"This will improve significantly both the quality and quantity of radiopharmaceutical products," he added.
The Iranian ambassador to the Vienna-based international organizations announced on Tuesday that enrichment activities in Iran's Natanz nuclear site has not stopped following a recent act of sabotage.
On Tehran's response to the attack that damaged a number of centrifuges in the facility, Gharibabadi said, "Iran will react including by planning to implement several technical measures which the Agency (IAEA) will be informed this week. Replacement process of the damaged centrifuges including with the same machines with more capacity has immediately begun.
The Atomic Energy Organization of Iran said on Sunday that the accident happened in part of the electricity network of Ahmadi Roshan nuclear enrichment facility, but it has not resulted in any casualties or contamination.
Israel's public radio quoted unidentified intelligence sources on Sunday as saying that Israel's Mossad spy agency carried out a cyber-attack against Iran's Natanz nuclear facility.