Top General Warns of Iran's Harsh Response to Threats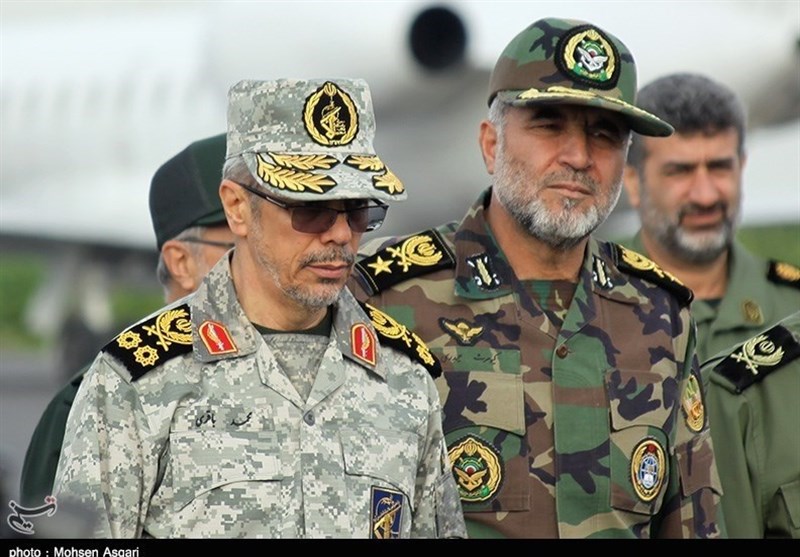 TEHRAN (Tasnim) – Iran's highest-ranking military commander warned the enemies that any threat or hostile move will draw a crushing response from the Iranian Army and other military forces.
Chief of Staff of the Iranian Armed Forces Major General Mohammad Hossein Baqeri on Friday sent a message to Army Commander Major General Abdolrahim Mousavi, congratulating him on the Army Day and the Ground Force Day.
In the message, the top general praised the Army for close cooperation with the Islamic Revolution Guards Corps and the other armed units in safeguarding the country's security and might.
Major General Baqeri also underlined that all Iranian military forces are ready to give a decisive and crushing response to any threat at any level in such a way that the enemies of Iran would regret taking a hostile action against the Islamic establishment.
Hailing the Iranian Armed Forces as the "defense shield and deterrent power", the top commander said they have paralyzed the calculation power of the hegemony and Zionism, which pursue the strategy of threat, and have prevented the enemies from thinking about military action against Iran.
The general further highlighted the Army's devotion and contribution to safeguarding Iran's independence and territorial integrity, saying the Army units have also played an active role in the social services such as assistance in the natural disasters and the fight against the coronavirus pandemic.
Last year, the Army decided to carry out an alternative plan for military parades in celebration of the Army Day to prevent any gathering of people in order to contain the spread of the coronavirus and help the medical staff in the battle with COVID-19.
The Iranian Armed Forces have set up a Biodefense Headquarters after the outbreak of coronavirus in Iran and have offered extensive services to treat the patients.