Iranians' Goals Shortlisted for Best Goal of ACL2021 Matchday One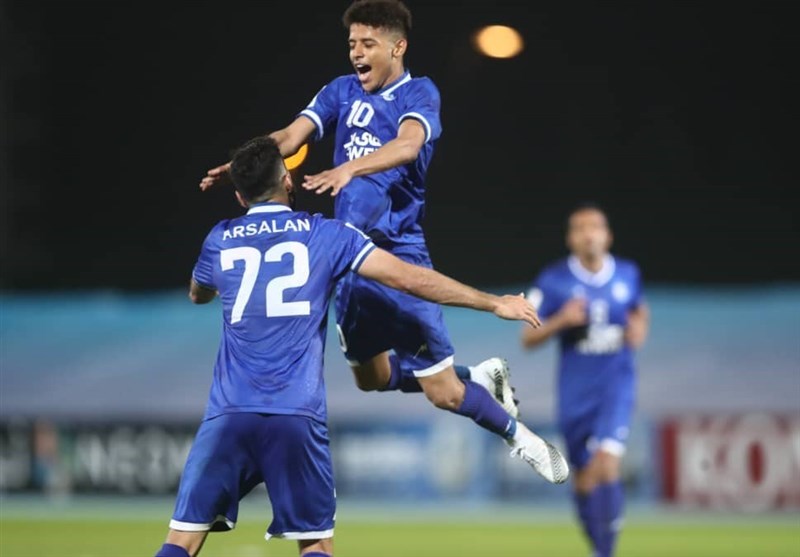 TEHRAN (Tasnim) – Jalal Hosseini, Mohammad Abbaszadeh and Mehdi Ghayedi's goals have been shortlisted for the 2021 AFC Champions League's Best Goal of Matchday 1 (West).
With the kick off of the 2021 AFC Champions League, The-AFC.com has announced the nominees for this week's Vote.
Jalal Hosseini – Persepolis
vs Al Wahda FSCC, April 14, 2021
With all the attacking ability on display in the 2021 AFC Champions League's opener between Persepolis FC and Al Wahda FSCC it might have come as some surprise that the tie's only goal was scored by a 39-year-old center-back. But Jalal Hosseini has previous when it comes to crucial goals in the AFC Champions League and he rounded off a neat move with an adept strike.
Mohammad Abbaszadeh – Tractor
vs Paktahkor, April 14, 2021
One of the most action-packed games of the opening Matchday was the 3-3 draw between Tractor FC of Iran and Uzbekistan's Pakhtakor and dangerman Mohammad Abbaszadeh lived up to his pre-tournament hype with a brace. The 30-year-old forward's open was the pick for the pair, blasting his shot into the roof of the net after he was sent through by Akbar Imani.
Mehdi Ghayedi – Esteghlal
vs Al Ahli Saudi FC, April 14, 2021
Tipped to be one of the stars of the 2021 AFC Champions League, Mehdi Ghayedi has already graced the competition with a demonstration of his prodigious talent in the very first game, rifling home from 30 yards out for his second of the game against Al Ahli Saudi. (West)
Pakhtakor forward Sharof Mukhiddinov's goal against Tractor and goal of Khaled Bawazir (Sharjah) against Air Force are also among the nominees.