Iran to Negotiate Only Final Step in Lifting Sanctions: Top Negotiator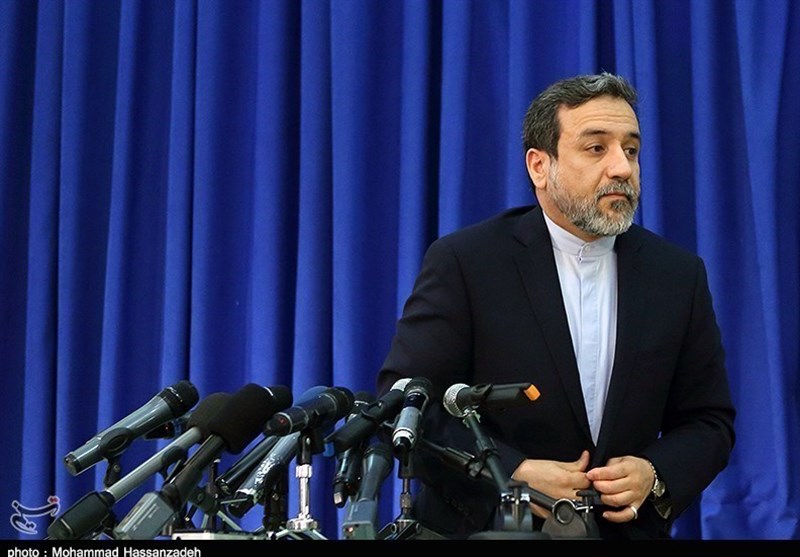 TEHRAN (Tasnim) – An Iranian deputy foreign minister and senior negotiator in the latest round of JCPOA talks in Vienna dismissed rumors about a 'temporary agreement', stressing that Tehran would only hold talks about the final step in removing the cruel sanctions.
Countering false reports in some Western media outlets, Deputy Foreign Minister Abbas Araqchi on Tuesday insisted that the ongoing negotiations between Iran and the P4+1 group of countries featured no talking points such as a "temporary agreement" or similar subject matters.
He underlined that Iran only uses the talks to discuss the potential of that "final step" towards elimination of the oppressive sanctions, Press TV reported.
Therefore, any rumors suggesting the likelihood of a modus vivendi or a step-for-a-step attitude towards the nuclear deal's restoration were to be ruled out, Araqchi emphasized.
He also reminded an advisory by Leader of the Islamic Revolution Ayatollah Seyed Ali Khamenei, in which the Leader recently warned against Iran's entanglement in drawn-out negotiations.
Nor would the Islamic Republic try to rush its desired result, Araqchi said, adding that the country treads carefully while engaging in the talks and strives to safeguard its interests and definitive positions.
The Iranian diplomat said the negotiating team reports constantly to Tehran, where any decisions concerning the process and result of the negotiations are taken.
In a post on his Twitter account on Monday, Russia's Permanent Representative to the International Organizations in Vienna Mikhail Ulyanov said the high-level talks in Vienna aimed at revitalizing the JCPOA and bringing the US back into it have moved ahead and entered "the drafting stage," but solutions to some of the issues are "still far away."
At the end of talks between representatives from Iran and the P4+1 group of countries – Britain, France, Russia and China plus Germany –in Vienna on Saturday, the sides agreed to continue bilateral and multilateral negotiations as well as technical consultations within the next days.