No Concession beyond JCPOA: Iranian Spokesman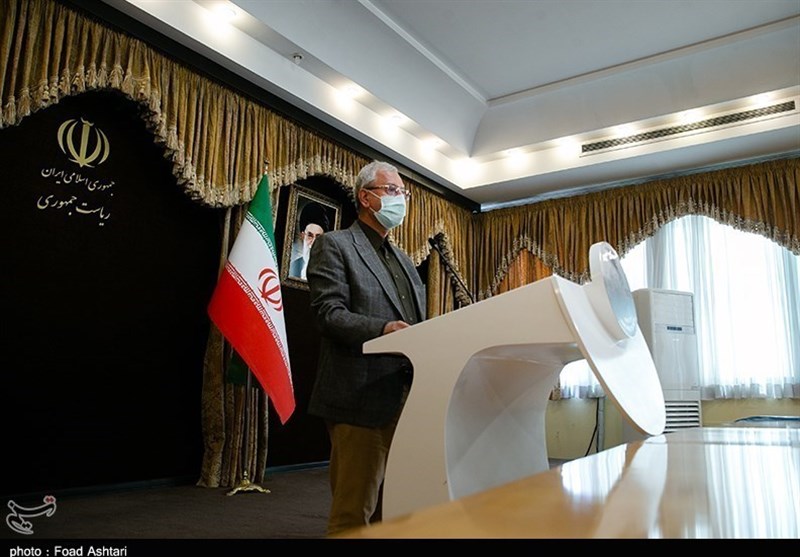 TEHRAN (Tasnim) – The spokesperson for the Iranian administration underlined that Tehran will not agree to make any concessions beyond the framework of the 2015 nuclear deal in the course of negotiations in Vienna for reviving the JCPOA.
Speaking at a press conference on Tuesday, Ali Rabiee said, "We are in no hurry to reclaim our obvious rights in the agreement (JCPOA) and we are not willing to give any concessions beyond the framework of the JCPOA."
His comments came on the same day that the parties to the Joint Comprehensive Plan of Action are set to hold a new round of talks on Washington's removal of anti-Iran sanctions and Tehran's reversal of its remedial measures.
Asked whether the negotiators have reached a consensus regarding the drafting issue and whether Iran is hopeful about a swift sanctions removal, he replied, "Technically, it is possible to lift all the sanctions that violate the JCPOA and fully revive the agreement in the short term. We hope to achieve the desired outcome through constructive negotiations."
"Contrary to some claims, the US administration can return, in a short time, to the JCPOA obligations, which it has violated, and we can quickly verify (the process) and… will swiftly return to our commitments," Rabiee added, Press TV reported.
On the latest status of the Vienna talks, he quoted Deputy Foreign Minister Abbas Araqchi as saying that Iran is not interested in revitalizing the JCPOA through a step-by-step plan and follows the policy stated by Leader of the Islamic Revolution Ayatollah Seyed Ali Khamenei in this regard.
"The JCPOA strengthened national self-confidence and belief in domestic capability to reclaim the rights of the people. It highlighted the fact that it is possible to reclaim rights from the international community and reserve the right to engage in peaceful nuclear activities," he concluded.