Significant Progress Made in JCPOA Talks, Rouhani Says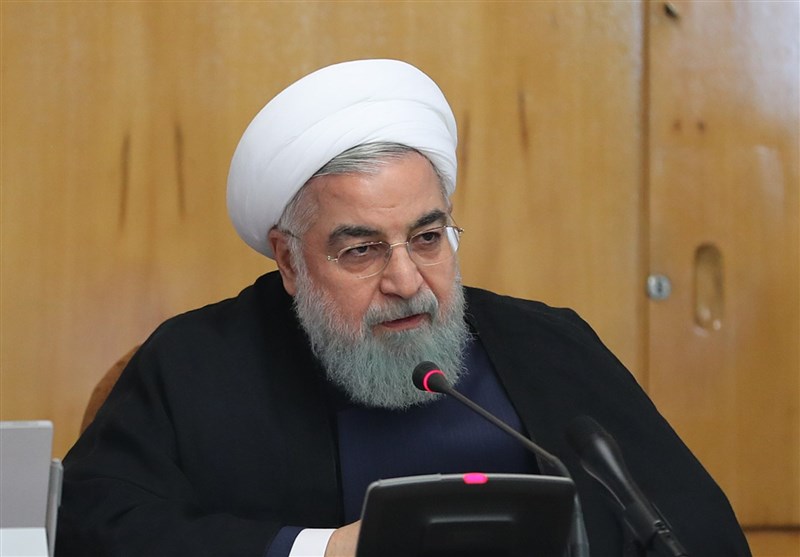 TEHRAN (Tasnim) – President of Iran Hassan Rouhani said there has been around 70% progress in the Vienna talks for reviving the Joint Comprehensive Plan of Action (JCPOA).
In comments at a meeting with political activists in Tehran on Tuesday, Rouhani said the participants in the latest round the JCPOA Joint Commission meetings in Austria have made around 70% progress in the negotiations.
He also noted that if the US acts sincerely in the talks, the negotiations will yield results in a short period of time.
The president emphasized that the Iranian negotiators have completely observed the guidelines set by Leader of the Islamic Revolution Ayatollah Seyed Ali Khamenei in the course of negotiations.
"We have completely observed the framework devised by the Leader regarding the negotiations and move within the selfsame framework," he noted, Press TV reported.
The talks began in Vienna on April 6 between Iran and the remaining members of the nuclear deal, namely the UK, France, Russia and China plus Germany.
The US left the JCPOA in 2018 and restored the economic sanctions that the accord had lifted. Tehran retaliated with remedial nuclear measures that it is entitled to take under the JCPOA's Paragraph 36.
The current negotiations examine the potential of revitalization of the nuclear deal and the US' likely return to it.
Ayatollah Khamenei has clearly defined the country's decisive stance concerning both the nuclear accord and the Vienna talks.
In line with the Leader's advisory, the Islamic Republic would only reverse its remedial measures once all the sanctions were lifted in one step and after Iran's verification of their removal.
Ayatollah Khamenei has also ruled out the notion of Iran taking part in negotiation for the sake of negotiation and warned against the country's entanglement in drawn-out talks.
Rouhani said the country is not trying to rush its desired outcome during the ongoing negotiations, but at the same time, tries to put the available opportunity to the best use.