Over 100 Wounded in Clashes with Israeli Police in Occupied Palestine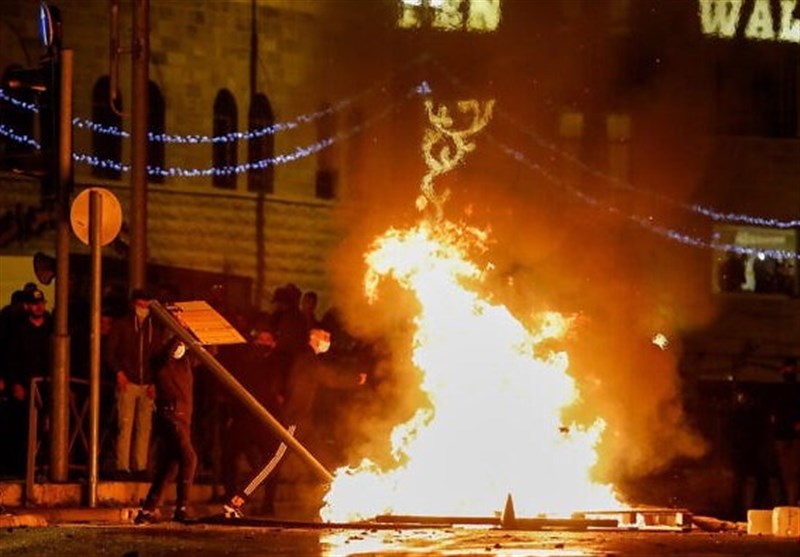 TEHRAN (Tasnim) - According to medical and police sources, more than 100 Palestinian people were injured overnight in Jerusalem (al-Quds) during clashes between Israeli police and Palestinian protesters.
The Palestinian Red Crescent has reported at least 105 wounded, of which around 20 have been transferred to hospital, while the police added that they had identified 20 wounded in its ranks and arrested 44 people in the clashes.
The first clashes broke out after the end of the evening prayer in the month of Ramadan, when hundreds of young Muslims staged a demonstration at The Damascus Gate of the Old City and began throwing stones at the police.
According to Nabil Abu Rudeineh, the Palestinian president's spokesman, Palestine urges the international community to defend Palestinians in al-Quds from "oppression and crimes" by Israeli settlers.