Iran Backs Syria's Legitimacy ahead of Elections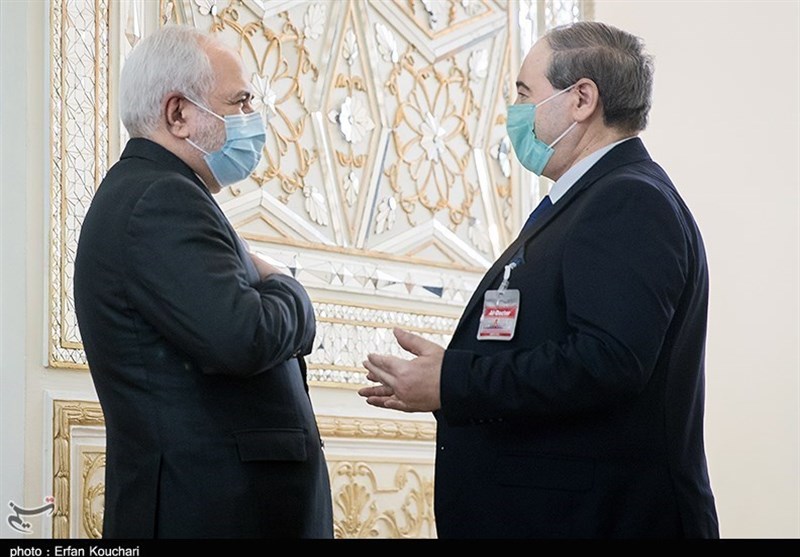 TEHRAN (Tasnim) – Foreign Minister of Iran Mohammad Javad Zarif voiced Tehran's support for Syria's Constitution and legitimacy as the Arab nation is going to hold the presidential election this month.
In a telephone conversation on Wednesday, Zarif and his Syrian counterpart, Faisal Mekdad, discussed issues of common interest as well as major regional and international developments.
In the talks, Zarif said Iran supports Syria in exercising its constitutional right to hold elections, Press TV reported.
Syria's presidential elections, which will be the second since the start of a decade-long conflict in the country, will be held on May 26. Campaigning is set to start on May 11.
Damascus has invited lawmakers from allied countries such Russia, Iran, China, Venezuela and Cuba to observe the electoral process.
Elsewhere in the conversation, Mekdad briefed Zarif on the preparations made by the Damascus government for the presidential elections.
The two senior diplomats also held talks on the regional issues, including the developments in Iraq and Palestine, the fight against terrorism, and the Israeli regime's acts of aggression against Syria and Palestine.
On the eve of the International Quds Day on Friday, they once again stressed full support for the Palestinian cause against Israeli occupation.
In addition, Mekdad praised Iran's determination to protect its sovereignty and independence, especially with regard to the ongoing negotiations in Vienna for the revival of the 2015 nuclear deal.
Mikdad also condemned the US' move to target the livelihood of the Syrians and plunder their oil, wheat and various resources, reiterating Syria's rejection of such act of economic terrorism.