Iranian Envoy Decries 'Inhumane' Unilateral Sanctions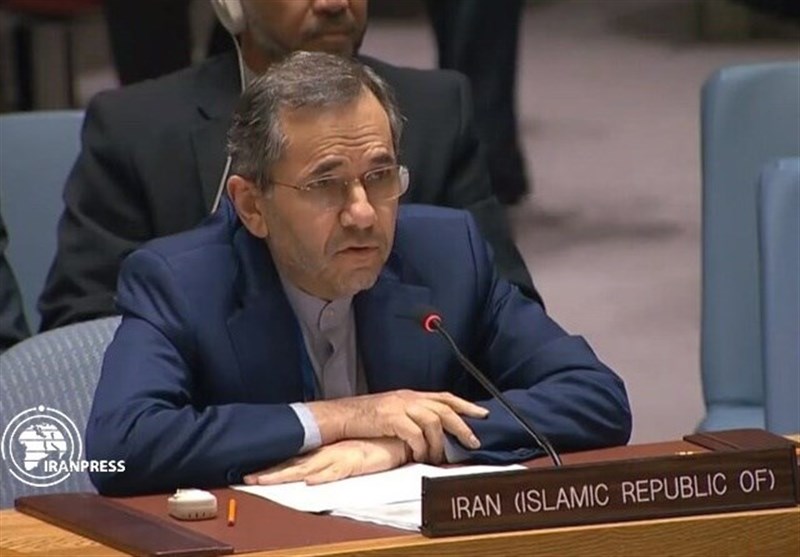 TEHRAN (Tasnim) – Iran's envoy to the UN condemned unilateral sanctions on some countries, calling such coercive actions "crimes against humanity."
The remark was made by Majid Takht Ravanchi, Iran's permanent representative to the United Nations, during a virtual conference to review consequences of the unilateral measures against people of targeted countries, which was initiated by Iran and 9 other states.
The Iranian representative said that the Islamic Republic has been severely affected by COVID-19 pandemic, but it is still suffering from long-term sanctions.
Certain Western states claim that there are exemptions for financial transactions, but such exemptions are merely on paper, he said, warning that such restrictions are endangering Iranians' health because medicine and medical equipment are unavailable due to harsh and inhumane sanctions.
The unilateral sanctions imposed by the United States are impacting Iranians who are afflicted with various ailments, resulting in an increase in the number of deaths in Iran in recent years, he added.
The Iranian authorities face problems when it comes to procuring medicines in particular for patients with cancer and butterfly disease, he added.
According to the official, endangering people's lives for political objectives is not only illegal, but also it is a war crime and crime against humanity, which should be addressed by international community.
"Morally, we are responsible to stand against sanctions and call for lifting of them," Takht Ravanchi emphasized.