Iranian Spokesman in Iraq for Talks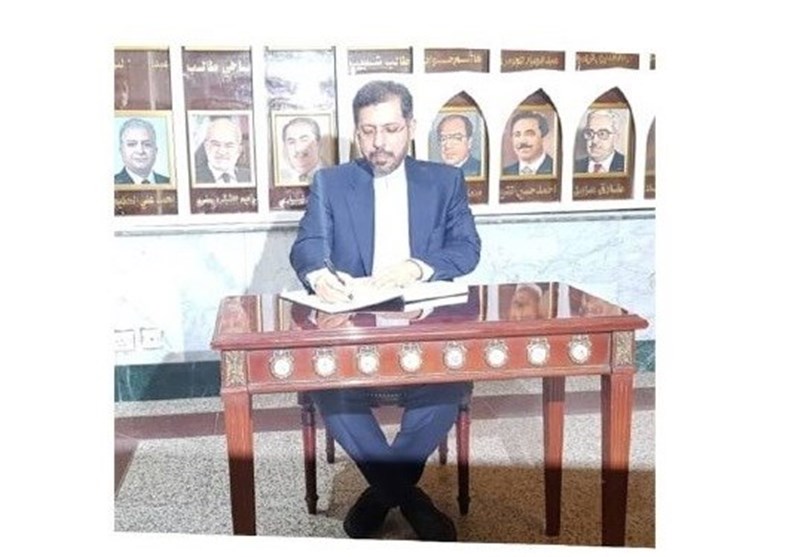 TEHRAN (Tasnim) – Iranian Foreign Ministry Spokesperson Saeed Khatibzadeh has traveled to Iraq for a series of meetings and negotiations about the relations between the two neighbors.
The Iranian Foreign Ministry's spokesperson received a welcome from his Iraqi counterpart Ahmed Al-Sahaf upon his arrival in Baghdad.
During the first day of his stay in Baghdad, Khatibzadeh held separate meetings with Iraqi National Security Council Advisor Qasim al-Araji, former prime minister Nouri al-Maliki, President of the Islamic Supreme Council of Iraq Humam Hamoudi, and a number of Sunni clerics.
The Iranian spokesman also visited Tamayouz strategic institute and the Al-Nahrain Center for Strategic Studies, where he delivered a speech to the Iraqi researchers and intellectuals about the latest regional developments and the relations between Tehran and Baghdad.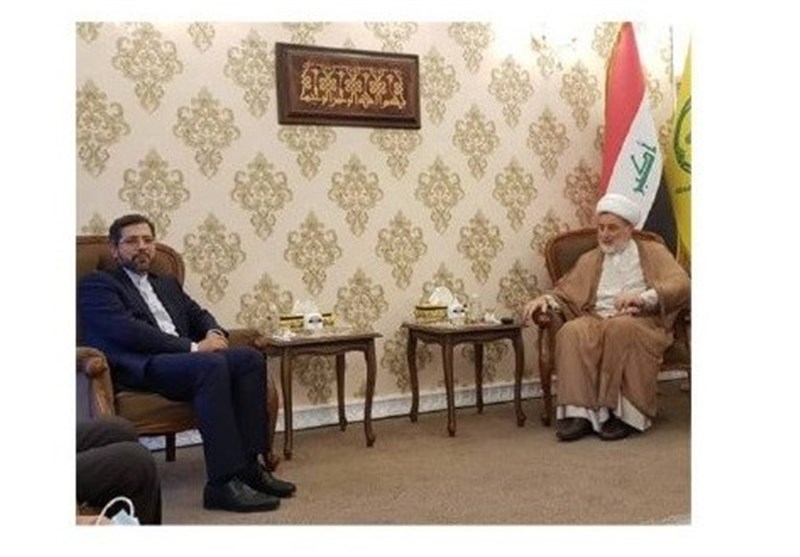 In his meetings and speeches, Khatibzadeh voiced Iran's support for the Iraqi government, the legal and democratic processes in the Arab country, and the parliamentary elections in Iraq.
He also weighed plans for the expansion of cultural and media cooperation between Iran and Iraq, and expounded on the Islamic Republic's policies towards a strong, free, prosperous, developed, united and independence Iraq.