Iran Urges Cooperation with Tajikistan to Avert Insecurity in Afghanistan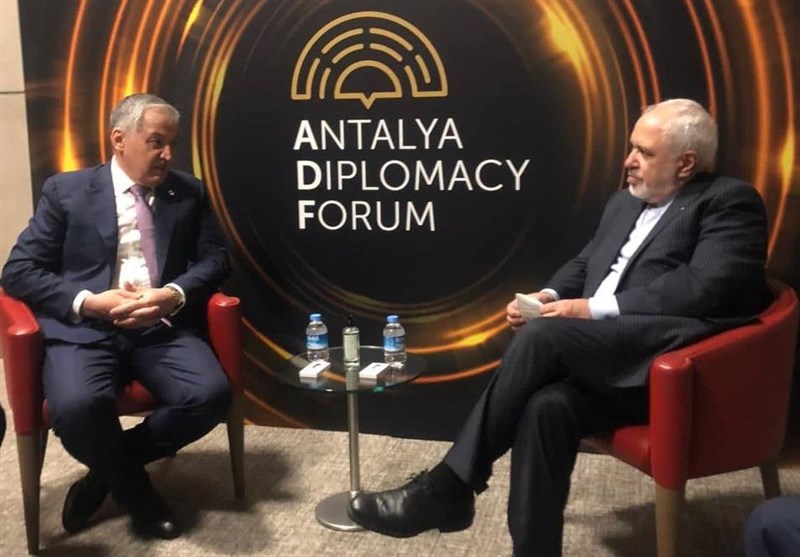 TEHRAN (Tasnim) – Foreign Minister of Iran Mohammad Javad Zarif called for close cooperation between Tehran and Dushanbe in ensuring regional stability and preventing insecurity in neighboring Afghanistan.
In a meeting with his Tajik counterpart on the sidelines of the Antalya Diplomacy Forum in Turkey on Saturday, Zarif highlighted Iran's resolve to broaden friendly ties with Tajikistan.
He also emphasized the necessity for cooperation between Iran and Tajikistan in the battle with the moves aimed at destabilizing the region.
It is necessary for Iran and Tajikistan to cooperate closely to prevent insecurity in Afghanistan, Zarif said.
He further expressed gratitude to Tajik President Emomali Rahmon for paving the way for the release of two Iranian nationals jailed in Tajikistan.
For his part, the senior Tajik diplomat hailed Iran's valuable stances on regional developments, especially in Afghanistan.
Sirojiddin Muhriddin also stressed the need for collaboration between Tajikistan and Iran in the bilateral and regional spheres.