Russian, Iraqi Leaders Congratulate Iranian President-Elect Raeisi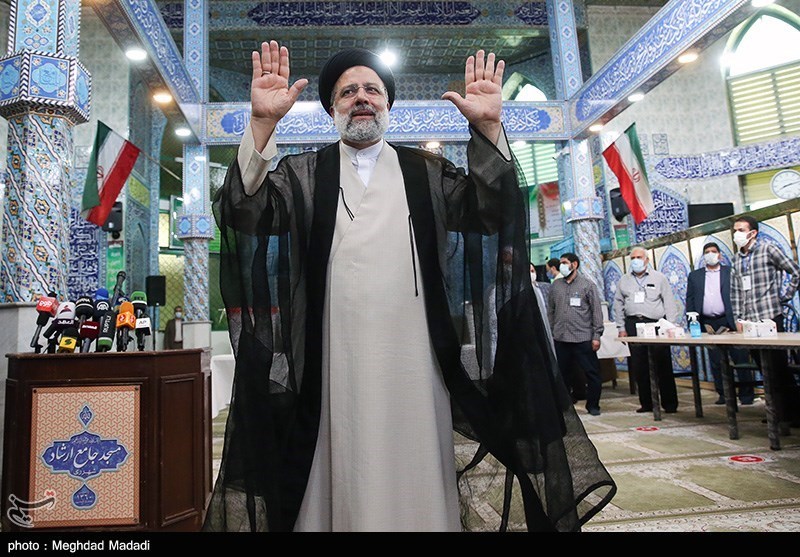 TEHRAN (Tasnim) – Russian and Iraqi leaders congratulated Seyed Ebrahim Raeisi on his landslide victory on Friday to become Iran's 8th president.
In separate congratulatory messages on Saturday, Russian and Iraqi presidents Vladimir Putin and Braham Saleh sent congratulatory messages to Iranian President-elect Ebrahim Raeisi.
In his message, the Russian leader wished Raeisi success and hoped that in his tenure, Iran-Russia relations will further develop.
Secretary General of Iraq's al-Nujaba Movement, Sheikh Akram al-Kaabi also congratulated Leader of Islamic Revolution Ayatollah Khamenei and people of Iran on the country's 13th presidential election and expressed hope that the relations between two Muslim nations will be strengthened even more.
With more than 90% of the ballots in Iran's presidential election counted, Seyed Ebrahim Raeisi has won over 17.8 million votes, becoming the winner and the 8th president of the Islamic Republic of Iran.
In a message released on Saturday, Ayatollah Khamenei hailed the great Iranian nation on its victory in the June 18 elections.
The 13th presidential election was held simultaneously with the 6th City and Village Councils elections, midterm elections for the 5th Assembly of Experts, and midterm elections for the 11th Parliament.
More than 59,310,000 Iranians were eligible to vote.